AYURVEDIC MANAGEMENT OF ISCHEMIC GANGRENE DUE TO DM - A CASE REPORT
Vikram S

Professor, Sri Sri College of Ayurvedic Science and Research, Udayapura, Kanakapura road, Bangalore.

Saraswathi Devi HN

PG Scholar, Dept. of PG Studies in Dravya Guna, SSCASR, Bangalore.
Abstract
Medical science says that ischemia is a common complication in Diabetes, especially in the lower limb but this is a case presenting ischemic changes in upper limb which is unique and also in such type of acute ischemia amputation is the only choice of treatment to save the life of patient from septicaemia.  Such a rare and interesting case was taken at Sri Sri Ayurveda Hospital and handled by proper Ayurvedic line of treatment by which circulation is re-established which saved both limb and life of patient.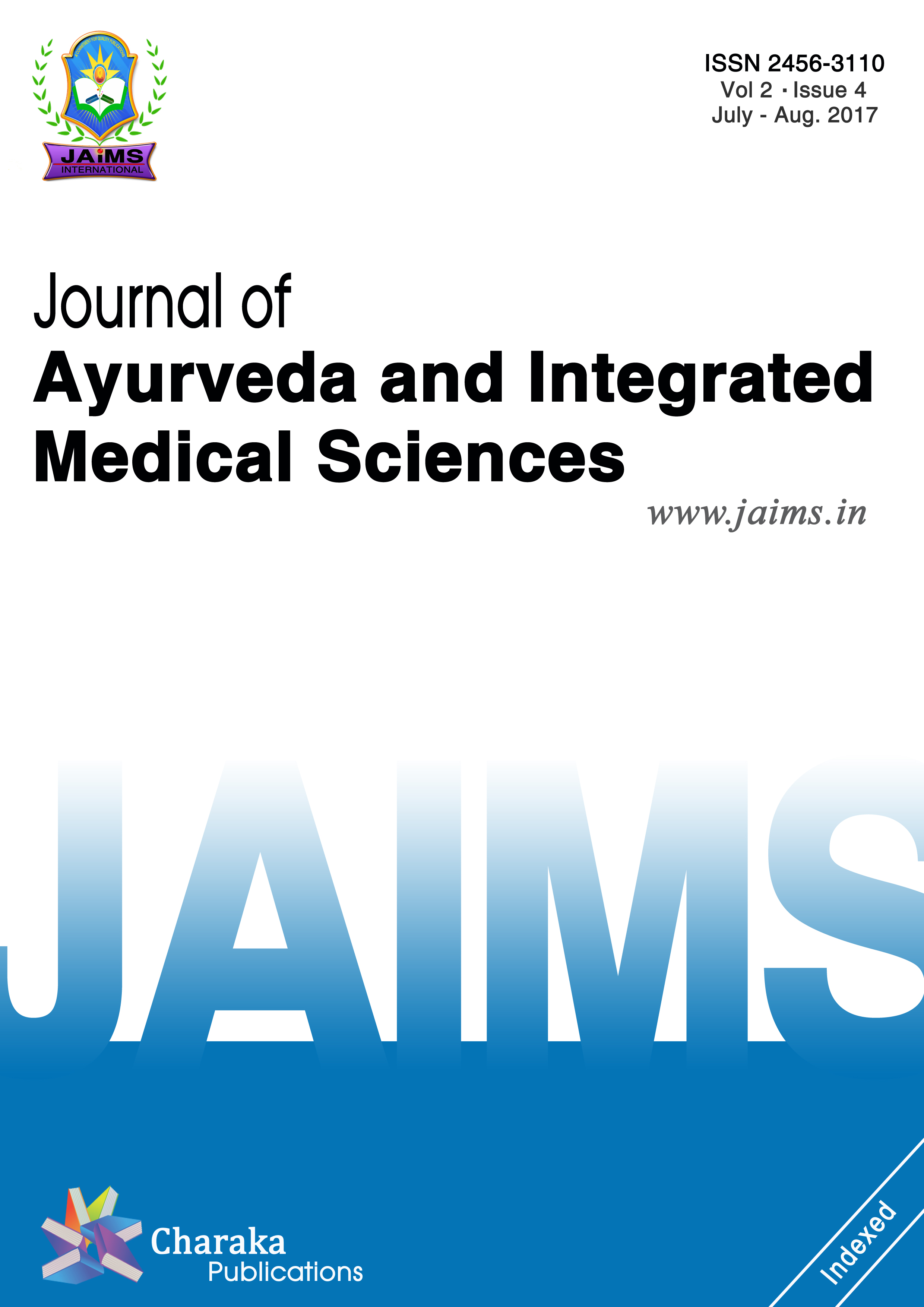 This work is licensed under a Creative Commons Attribution-NonCommercial-NoDerivatives 4.0 International License.