DEPRESSION – LET'S TALK- ROLE OF AASHWASAN CHIKITSA
ROLE OF AASHWASAN CHIKITSA
Prachi Datta Dalvi

Associate Professor, Department of Swasthavritta, Shri Ayurveda Mahavidyalaya, Nagpur.

Priya Vishal Naik

Dr.
Abstract
The WHO theme for the year 2017 is Depression. Depression (major depressive disorder) is a common and serious medical illness that negatively affects how a person feels, thinks and behaves. Psychotherapy if incorporated along with medications can be of substantial help in depression. It is also called 'talking therapy' and is based on personal interaction with the patient. Patients suffering from this disorder do not easily accept it and hence do not feel the need to seek medical intervention or counselling. In this process the symptoms might get aggravated and suicidal tendency (which is the worst effect of this disease) may develop. So it is extremely essential for the patient, family and society to accept, talk, discuss and seek treatment for this disease. This 'talking therapy' is of utmost importance in today's life where concept of privacy is taking its toll. This therapy is mentioned in Ayurveda as Aashwasan chikitsa. Aashwasan chikitsa consists of good, pleasing and benevolent thoughts, spiritual ideas, positive attitude, ethics and communication with near ones. So in the treatment of psychological disorders, along with medications counselling therapy plays a very important role. Finally counselling can act as a part of preventive, curative therapy and also aids to avoid recurrence in the patients of depression.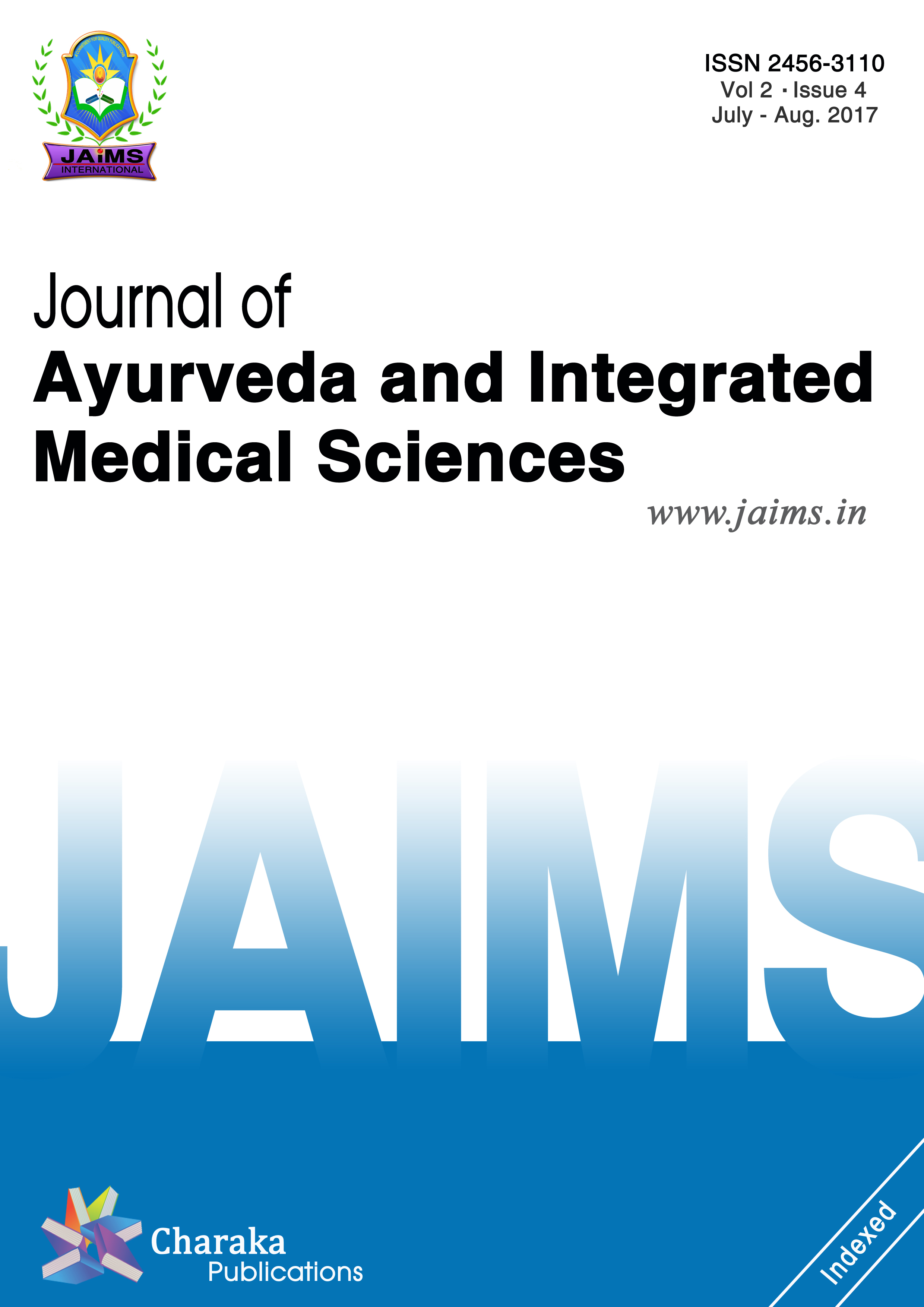 This work is licensed under a Creative Commons Attribution-NonCommercial-NoDerivatives 4.0 International License.