ENDOMETRIOSIS AND ITS AYURVEDIC PERSPECTIVE
Vishwesh B N

Associate professor, Department of Prasutitantra and Striroga, Shri Krishna Ayurvedic Medical College Cholapur, Varanasi.
Abstract
Endometriosis defined as the presence of functioning endometrium, in sights other than uterus.It can be either the endometriosis externa or interna. Externa refers to endometriosis of any part of the body except the myometrium. In interna, the endometriosis is found in the muscle wall of the uterus.  All though endometriosis is not considered as a life threatening disease, is a life altering disease that requires timely diagnosis and treatment. This paper intends to review on endometriosis and its Ayurvedic perspective in detail.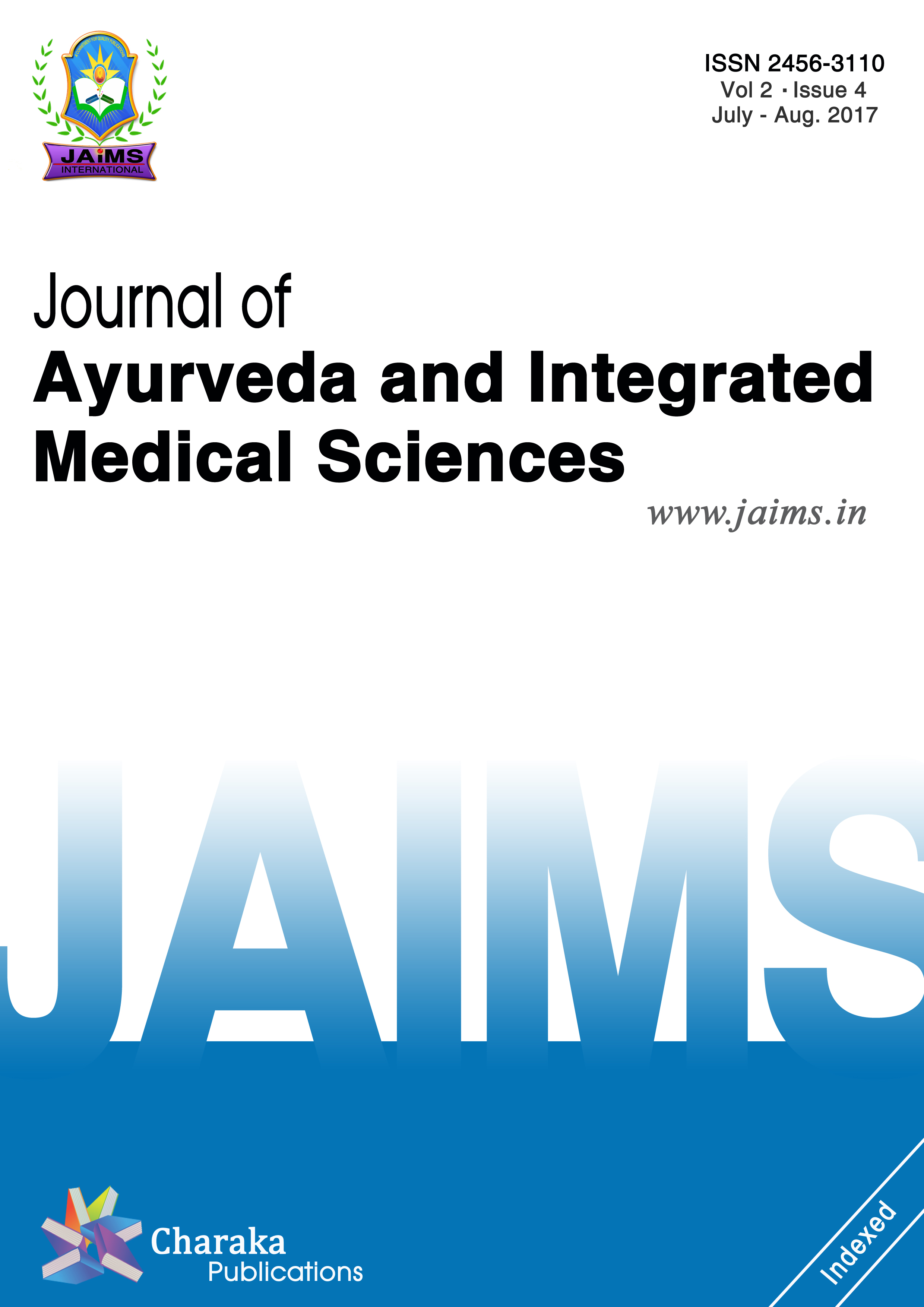 This work is licensed under a Creative Commons Attribution-NonCommercial-NoDerivatives 4.0 International License.