A BRIEF REVIEW OF MEDICINAL PROPERTIES OF VACHA (ACORUS CALAMUS LINN.) FROM NIGHANTUS
Yogita Tilavat

P.G scholar of Dravyaguna Department, Parul Institute of Ayurveda, Vadodara.

Rekha Parmar

Asso.Professor, Dravyaguna Department , Parul Institute of Ayurveda, Vadodara.
Abstract
Herbs and herbal drugs have created interest among the people by the clinical proven effect like anti-inflammatory, analgesic, antipyretic, immunomodulations and adaptogenic . Also the overuse of synthetic drug, which results in higher incidence of adverse drug reaction, has motivated humans to return to nature for safer remedies. In this review we have taken Vacha (Acorus calamus Linn.) The present work aims to discuss Vacha in various Nighantus as manuscripts or just as evidence - in a chronological order. It is important herbal drug in various aspect like, Acorus calamus Linn. has also been used successfully by some Ayurvedic practitioners for Krimi, Sthaulya, Vibandha, Unmada, Apasmara etc.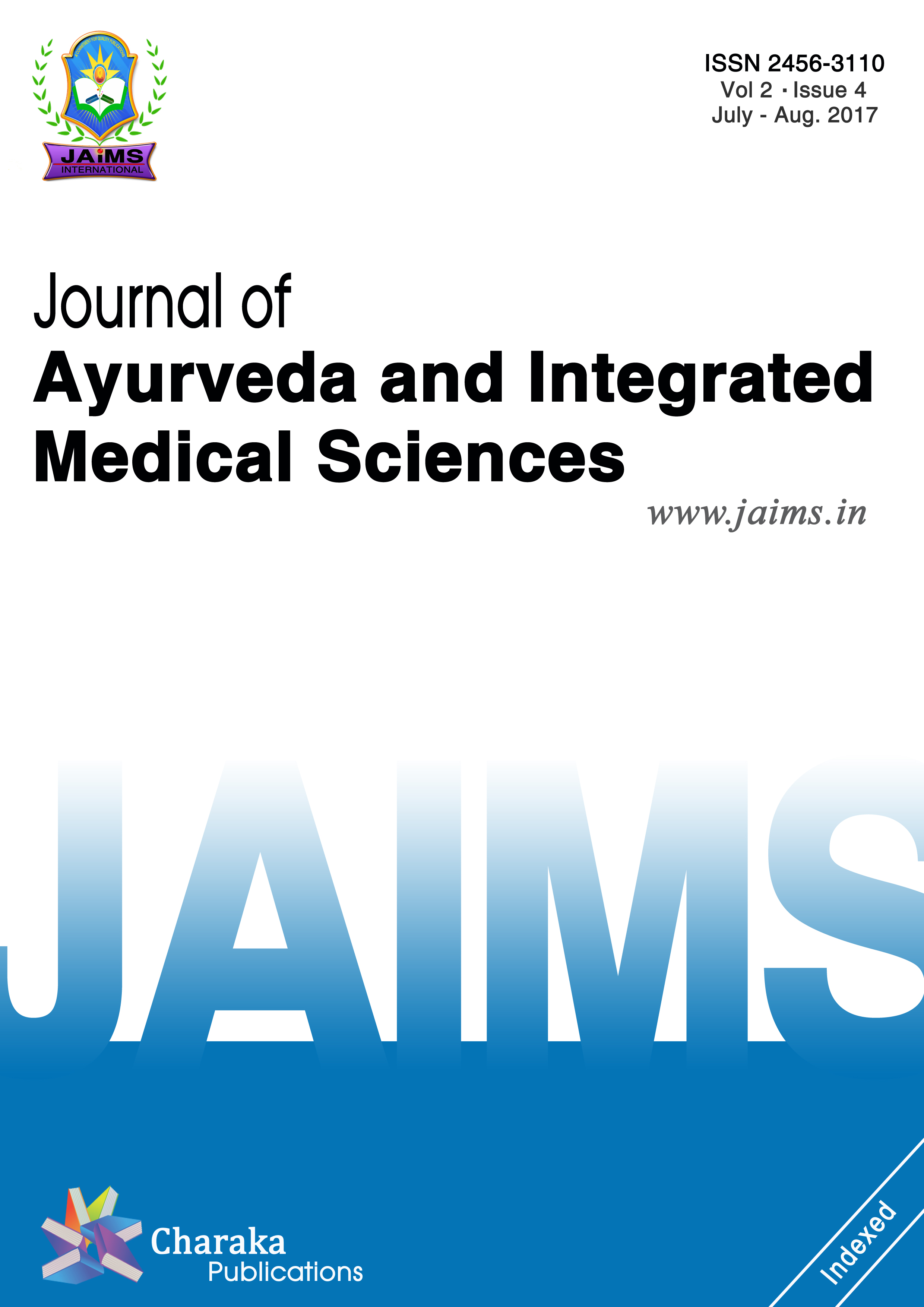 This work is licensed under a Creative Commons Attribution-NonCommercial-NoDerivatives 4.0 International License.