A CONCEPTUAL STUDY ON YONIVYAPADA DUE TO TODAY'S SEDENTARY LIFESTYLE
Brijesh Mishra

Professor & H.O.D Department of Basic Principles, Shri Ayurveda Mahavidyalaya, Nagpur, Maharashtra, India.

Maneesha U Khune

MD Ayu. (Samhita Siddhanta ) Scholar, Shri Ayurved Mahvidyalya Nagpur, Maharashtra.
Abstract
A healthy women is a promise of healthy family. The concept of healthy yoni has been asserted in various phase of women's life from puberty to marriage to child birth and thereafter. Due to change in lifestyle, modern food habits of fast food, junk food. She is unable to follow the rules of  Dincharya, Rutucharya, Rajaswala, Rutumati & Sutikaparicharya which are explained by Acharyas for womens health. Thus she is prone to various yonirogas. Yonivyapad is a compilation of various disorders of the genital tract ranging from vulva till the uterus. Also the beeja (Shukra and Artava) has chromosomes with genes representing the future organs to be developed. Any abnormality in the beeja, beejabhaga, beejabhagavayava leads to various congenital abnormalities in fetus. There are twenty types of genital disorders (Yonivyapada) of women.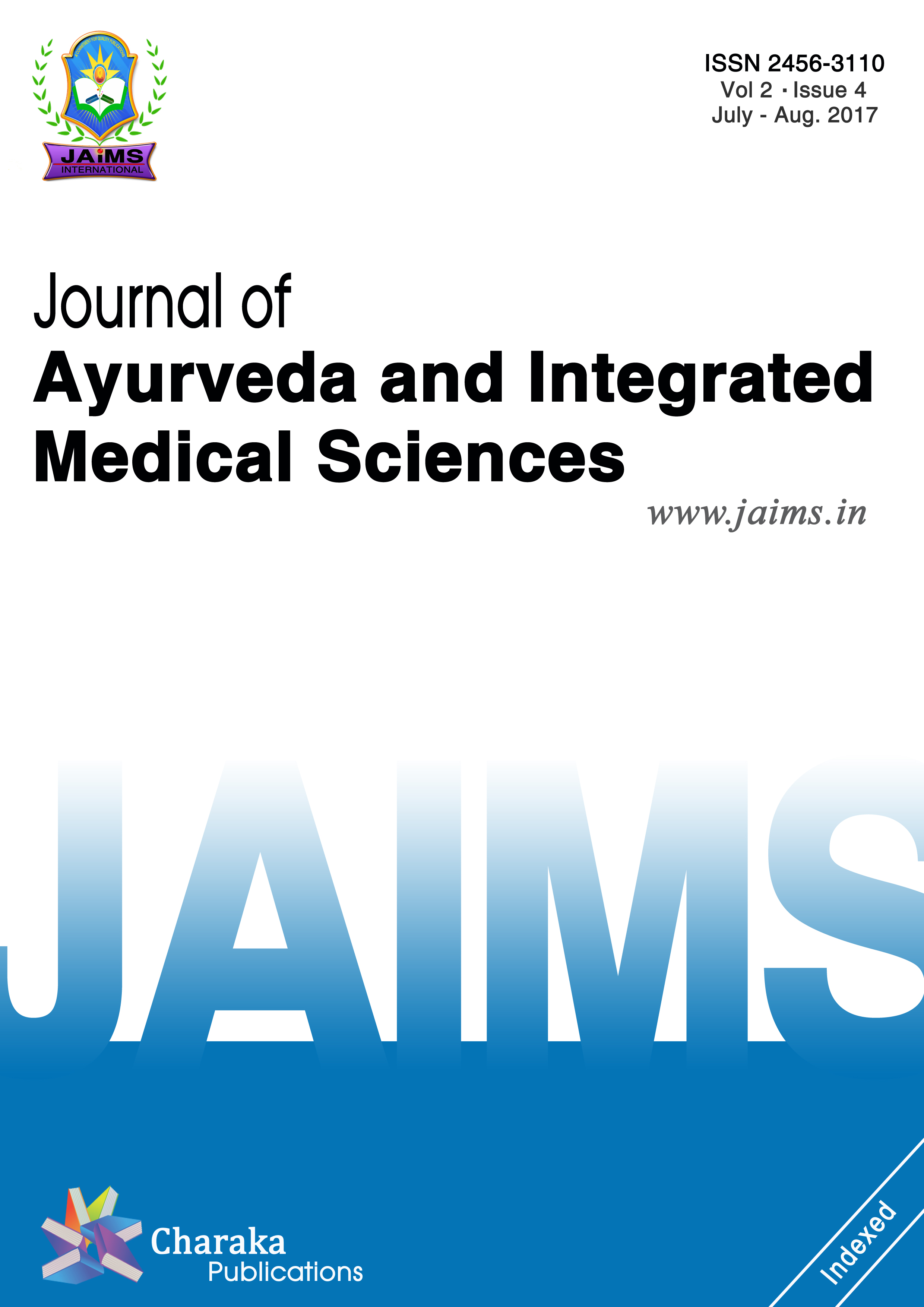 This work is licensed under a Creative Commons Attribution-NonCommercial-NoDerivatives 4.0 International License.