STUDY OF GRAHANI ROGA, ATISARA ROGA ,TAMAKA SWASA AND THEIR PREVENTION IN AYURVEDA
Oyin Pertin

Post Graduate Scholar, Department of Samhita and Siddhanta, Govt. Ayurvedic College and Hospital, Ghuwahati, Assam, India.
Abstract
Ahara (diet) and Vihara (lifestyle) are the key modalities of prevention and   management of diseases in Ayurveda. The importance of diet can be understood with the fact that it has been called as Mahabhaishajya (the super medicine) in the Kashyap Samhita. Ayurveda emphasize much on dietetics and daily regimes than the medicines. Medicine has given the second priorty.The main aim of Ayurveda is to maintain the health in a healthy person and to cure the disease. To attain this, Ayurveda mainly concentrates on various rules and regulations  .Grahani and atisara,are the diseases caused due to deficient digestive fire (Agnimandya) and product of improper digestion and/or metabolism which is harmful to body called as 'Ama'. Tamak Swasa is one of the most severe and troublesome disease in contrast to all other respiratory disease. With all these basic concepts,the study has been undertaken.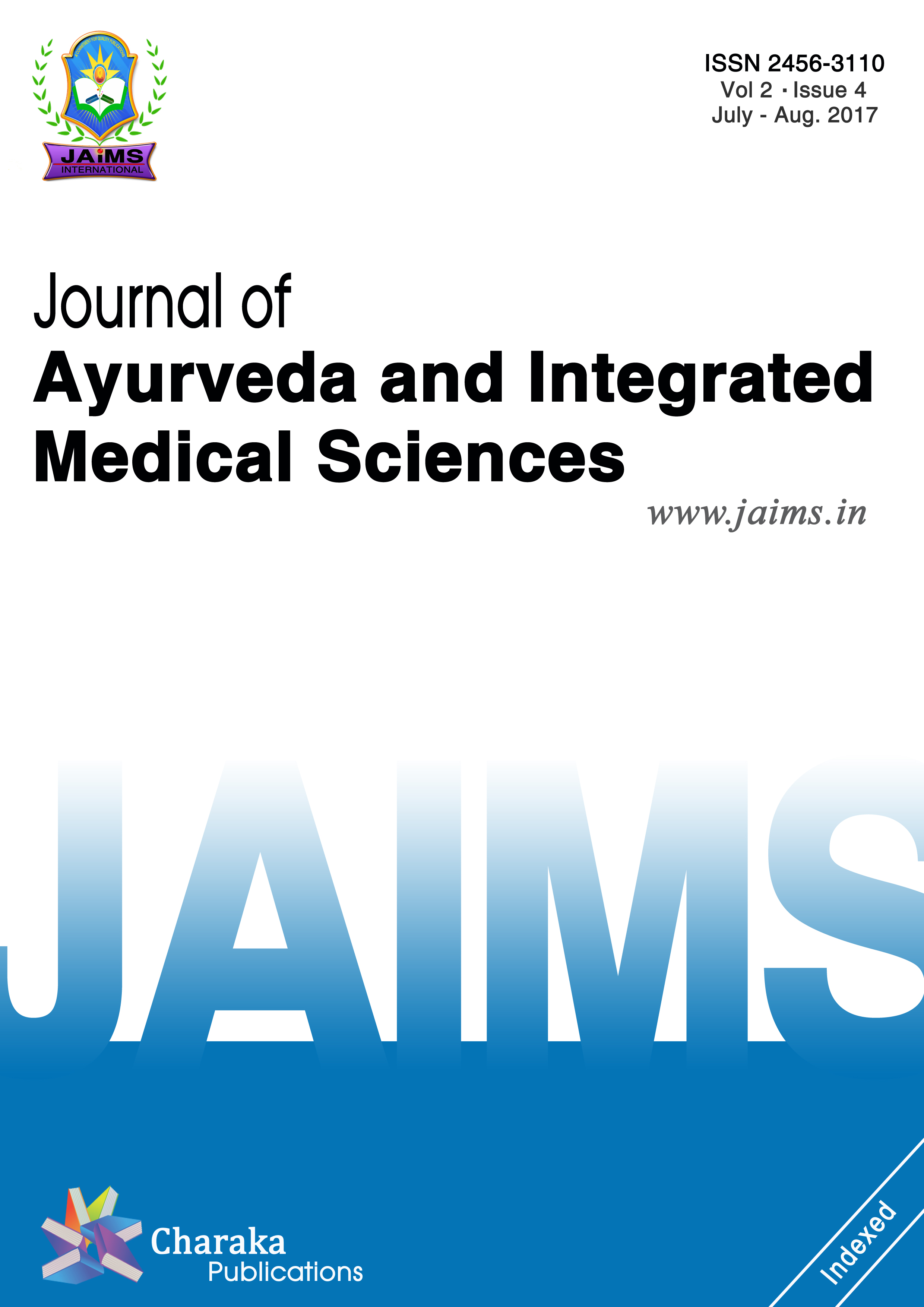 This work is licensed under a Creative Commons Attribution-NonCommercial-NoDerivatives 4.0 International License.