NOVEL RESEARCH ON AYURVEDA'S STANDARD EXAMINATION METHOD : AATURAPARIJNANA HETU
Rupesh Wadher

Assistant Professor, Post Graduate Basic Principle Department, Government Ayurveda College, Junagadh, Gujarat, India.
Abstract
Examination of ongoing pathology in patient's body is quite essential for a physician to calculate the estimation the dose of drug. But examination method mentioned in Ayurveda is incomplete without using the present concept of Aturaparijnana Hetu. With the help of Aturaparijnana Hetu the traditional methods of person understanding (the Dashavidha Pariksha) become more accurate and powerful. Aturaparijnaana Hetu gives standard of a person. In this way, examination method acquires the foundation; designed for grading. In short, person's residual strength can be documented. These article is intended to highlight the research work through survey study that how can a group is identify by their respective Desha and their role in Dashavidha Pariksha. Dehabala and Doshabala are assessing by this methods.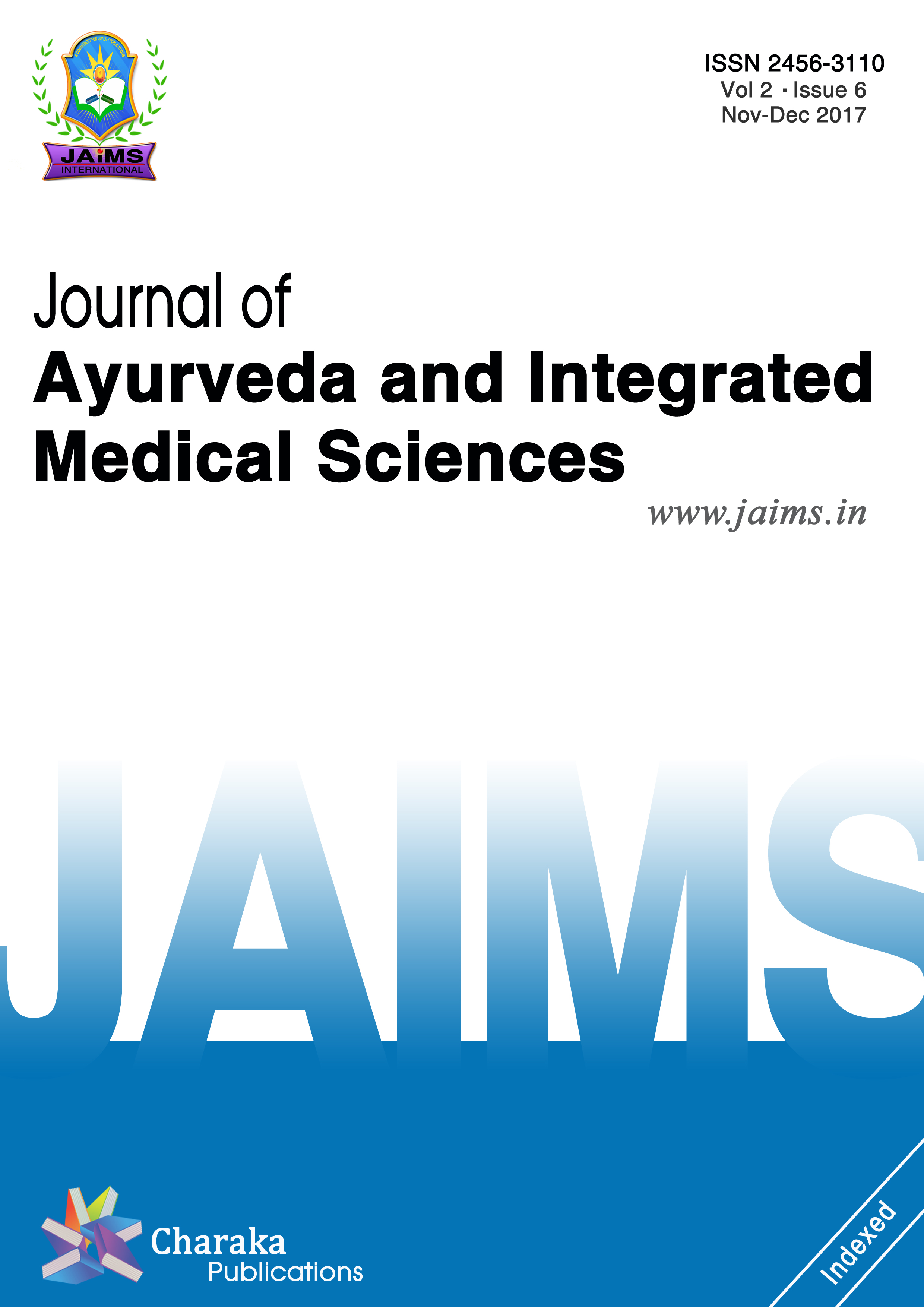 This work is licensed under a Creative Commons Attribution-NonCommercial-NoDerivatives 4.0 International License.