SCIATICA (GRIDHRASI) - AN AYURVEDA PERSPECTIVE
Nitin J Patil

Associate Professor and In-charge Dept. of Integrative Medicine Sri Devaraj Urs Academy of Higher Education & Research, Kolar, Karnataka, India

Dhanashri Patil

Senior Ayurveda Consultant, Swami Vivekananda Holistic Health Center, Konnur, Belagavi, Karnataka, India.

Padmini Tekur

Senior Consultant, Yoga therapy and Pain Management, Division of Yoga & Life Sciences, S-VYASA Yoga University, Bengaluru, Karnataka, India.

Venkatarathnamma P N

Professor, Dept. of General Medicine, Sri Devaraj Urs Medical College, Kolar, Karnataka, India.

Manohar P V

Professor, Dept. of Orthopedics, Sri Devaraj Urs Medical College, Kolar, Karnataka, India.
Abstract
Modernization and sedentary lifestyle of human being in developing countries has created several disharmonies in biological system. Factors like improper sitting postures in offices, jerky movements in travel & sports lead to the low back pain & sciatica due to pressure on spine. Low back pain (LBP) is the most frequently reported musculoskeletal problem in elderly adults. Low back pain due to lumbar disc prolapse is the major cause of morbidity throughout the world. Lifetime incidence of low back pain is 50-70 % with incidence of sciatica more than 40%.   However clinically significant sciatica due to lumbar disc prolapse occurs in 4-6 % of the population. The prevalence of sciatic symptoms reported in the literature varies considerably ranging from 1.6% in the general population to 43% in a selected working population. So this disease is a significant threat to working population. This disease not only inflicts pain, but also causes difficulty in walking. It disturbs daily routine and overall life of the patients because of continuous and stretching type of pain. [1] This is disease have its roots in Ayurveda classical texts as 'Gridhrasi'.
The signs and symptoms are seen in 'Gridhrasi' can be correlated with 'Sciatica' in modern terminology. Sciatica is very painful condition in which pain begins in lumber region and radiates along the posterior lateral aspects of thigh and leg, in this condition patient walks with difficulty. It occurs because of spinal nerve irritation and characterized by pain in distribution of sciatic nerve. In reference to sciatica treatment; medical sciences have only symptomatic management and surgical procedures with interest of adverse reaction.[2]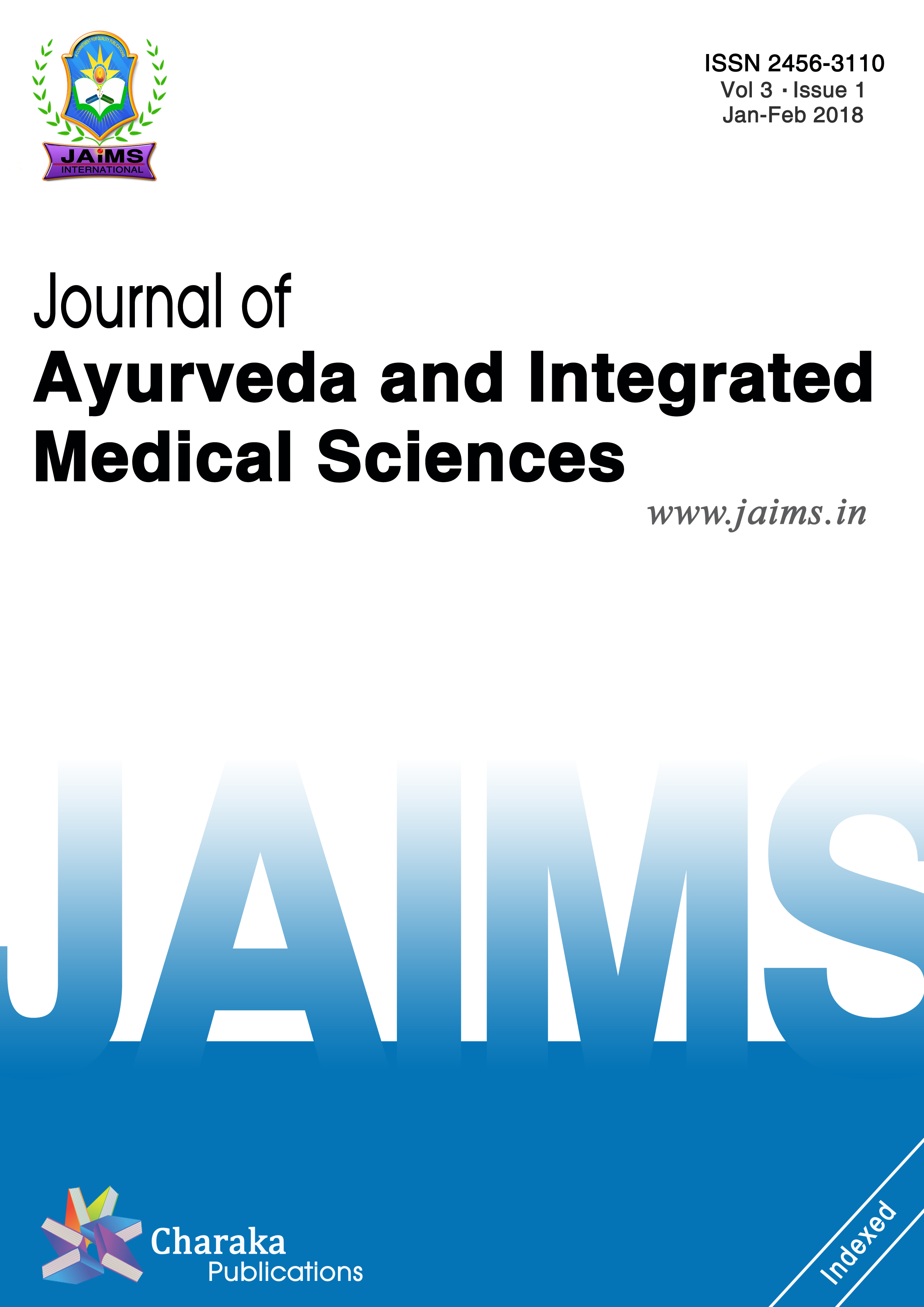 This work is licensed under a Creative Commons Attribution-NonCommercial-NoDerivatives 4.0 International License.