GEL - A NEW DRUG DOSAGE FORM FOR AYURVED MEDICINES
Neky Jawaharlal Mehta

Lecturer, Dept. of Rasa Shastra & Bhaishajya Kalpana, Shri Gulabkunverba Ayurved Mahavidyalaya, Jamnagar, Gujarat, India.
Abstract
Rasashastra and Bhaishajya Kalpana is the science dealing with processing of Ayurved medicines. Due to globalisation of Ayurved science it is need of time to convert our dosage form into palatable and convenient form towards the patient without compromising the effect of the medicines.  So here an attempt was made to convert a medicine Rasakarpura Drava into new dosage form Rasakarpura Gel. It is also thought that other raw materials like Tuttha, Sphatika, Tankan etc; some water soluble formulations like Rasakarpura etc; and some water based dosage form like Arka, Hima, Phant etc. can be converted into gel form due to its water solubility and external skin absorbent nature. Is it possible?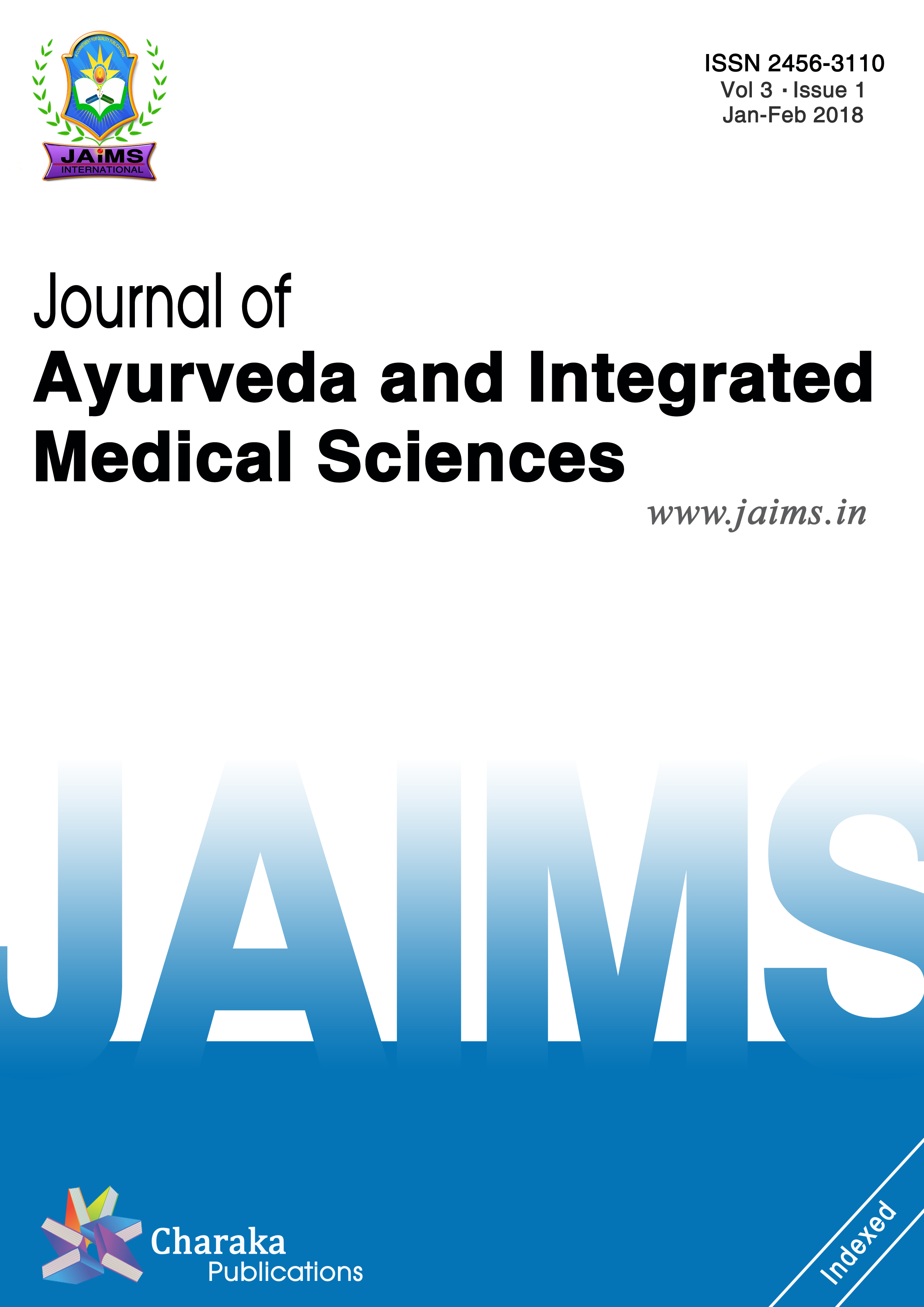 This work is licensed under a Creative Commons Attribution-NonCommercial-NoDerivatives 4.0 International License.