COMBINED EFFECT OF VIDANGA & KAMPILLAKA ON KRIMI ROGA W.S.R. TO ROUND WORMS
Dr. Abhilasha

M.D. in Dravya Guna, G.A.C.H., Patna & Medical Officer, Pulwarisharif, Patna, Bihar.

Dr. Vijay Shankar Dubey

Professor & HOD, Department of Dravya Guna, Government Ayurveda College and Hospital, Patna, Bihar, India.
Abstract
Krimi have been considered a major public health problem through out the world (WHO, 1967 Wandan, 1983 McLaren, 1984). In our country this problem is equally significant. It effects the children more frequently than adult (CCRAS 1987). Krimi hamper growth and development of a person, create malnutritional condition and decrease immunity thus the effective solution of this problem is necessary. Krimi may be a cause of death of a diseased person. Of all the herbs used in treating worm infestation, Vidanga Beeja Churna (Embelia ribes) and Kampillaka Phalraja Churna (Mallotus phillipensis) were used for the present comparative study. In most of patients, who are suffering from worm infestation have an Vivarnata on the face. "Vivarnata" had been described by Acharya Charaka under the Lakshana of Purishaja Krimi and it has been also described in Rasavaha Srotodusti Lakshana. Krimis robe the digestive nutritive assets through the intestinal wall, which we are making with high effort. So the deficiency of Rasa Dhatu created. According to Dhatu Poshana Nyaya if the Rasa Dhatu is not sufficient then other Dhatu can't form properly and ultimate weak resistance and poor immunity develops.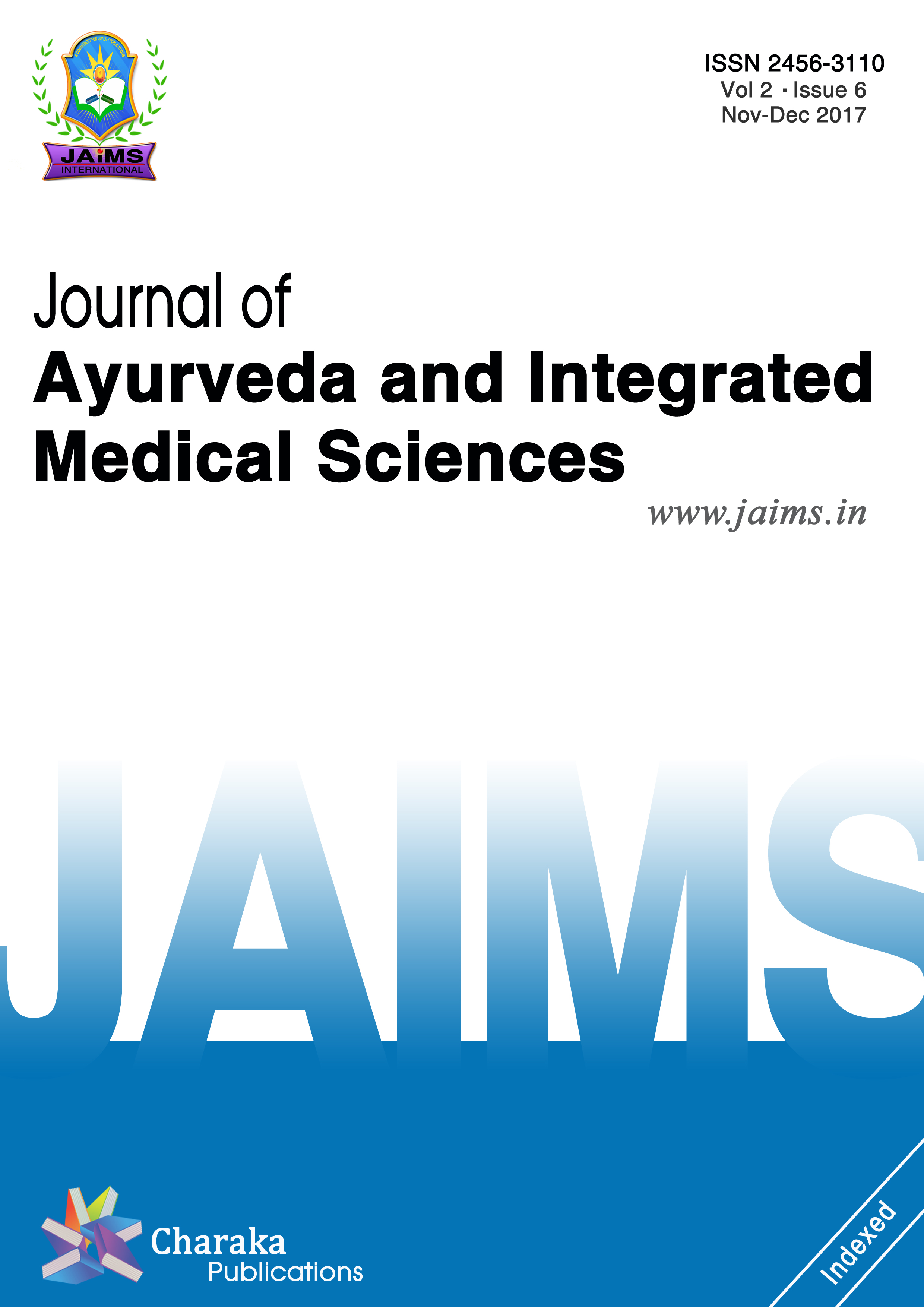 This work is licensed under a Creative Commons Attribution-NonCommercial-NoDerivatives 4.0 International License.