TO EVALUATE THE EFFICACY OF SHIGRU ON MUTRAKRICHHA W.S.R. TO E. COLI
Anand Kumar

M.D. in Dravya Guna, G.A.C.H., Patna, Senior Consultant, CCRAS, Patna, Bihar, India.

Vijay Shankar Dubey

Professor & HOD, Department of Dravya Guna, Government Ayurveda College and Hospital, Patna, Bihar, India.
Abstract
All the Acharyas have described the pathogenesis  of Mutrakrichha and Vasti (bladder) Rogas. Acharya Charaka has given specific pathogenesis of Mutrakrichha, that  Doshas  being  provoked  by  their  respective  aetiological factors, individually or altogether   reaches Vasti and Mutramarga and begins to compress on all sides and thus results in Mutrakrichha. The vitiated Doshas enter into Vasti, which is the place of Khavaigunya. Dosa Dushya Sammurchhana  takes  place and  Mutradusti occurs. Dushita Mutra causes irritation and spasm of urinary tract and leads to difficulty in micturition. Sushruta in general has explained the pathogenesis of Vasti Roga and Vayu as the main causative factor. Samyak Apana Vayu helps in proper excretion of urine from Vasti and when this Vayu becomes Pratiloma (opposite) produces disorders in Vasti.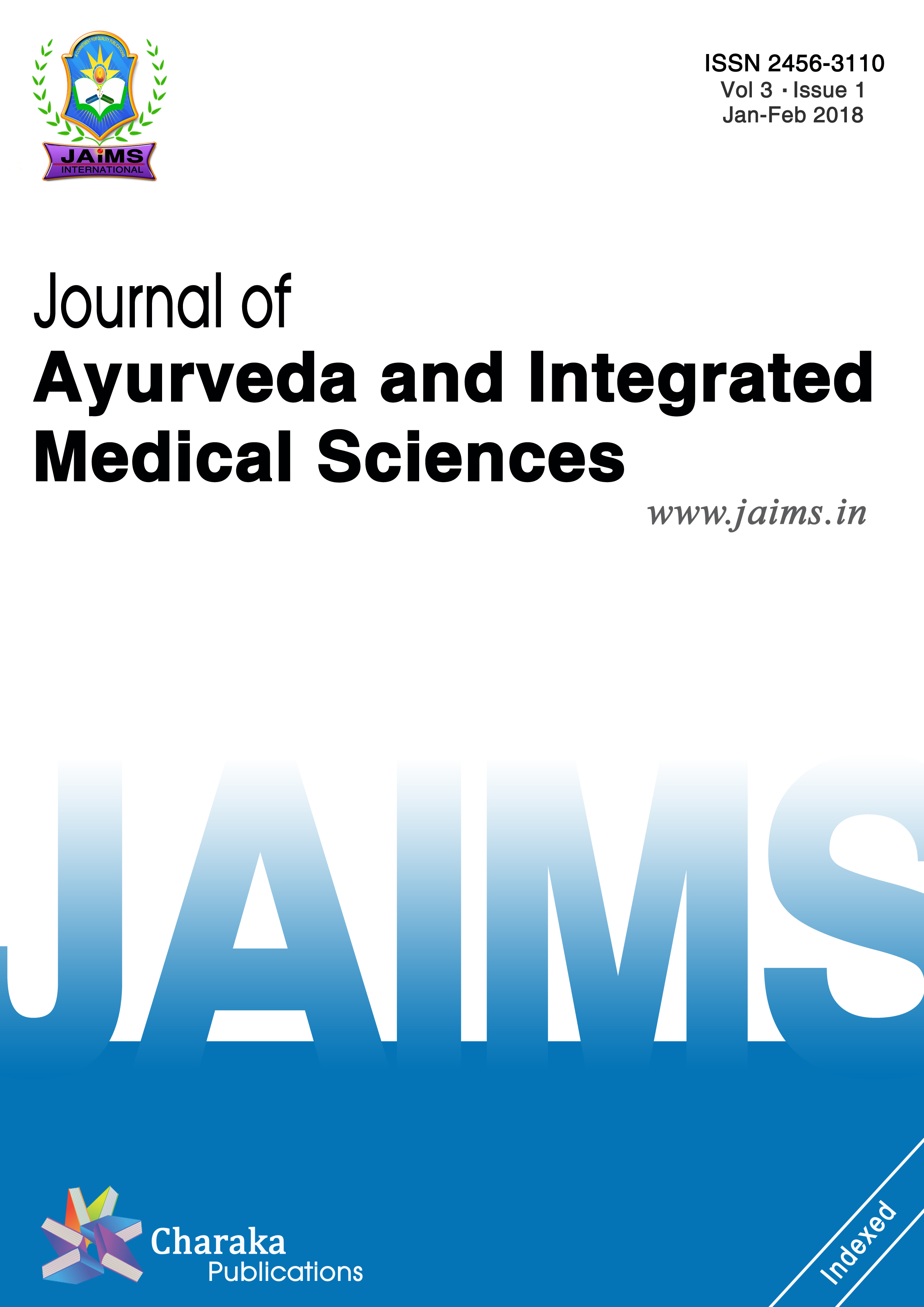 This work is licensed under a Creative Commons Attribution-NonCommercial-NoDerivatives 4.0 International License.