THE EFFECT OF KUSHAMOOLA IN THE MANAGEMENT OF RAKTHAPRADARA - A CLINICAL STUDY
Rachana H V

PhD. Scholar, Tilak Maharashtra Vidyapeeth, Pune, Maharashtra, India.

Jayashri S Deshmukh

Professor and HOD, Dept of Prasooti tantra and Stri roga, C.S.M.S.S Ayurveda college, Kanchanawadi, Aurangabad, Maharashtra, India.
Abstract
The word Artava denotes two meanings one of them is Antah Pushpa and another one is Bahir Pushpa. Both Antah and Bahir Pushpa are interrelated. Bahir Pushpa is outward manifestation of appropriate work of Antah Pushpa which is necessary for conception. Here, the present study deal with Bahir Pushpa that is menstrual blood. As heavy menstrual bleeding (Rakta Pradara) is a debilitating disorder, the woman requires rapid, safe and effective treatment. Ayurvedic texts have described a variety of treatment options in the management of "Rakta Pradara". Due to alteration of food habits and changing life styles complaint of the excessive and irregular uterine bleeding is increasing day by day. Excessive bleeding is the most common cause of anaemia and dysmenorrhoea. High rate of complication of hysterectomy as well as it is not suitable for younger patients and who wish to conceive further. Due to limitation of medical therapy as well surgical therapy of modern science, it becomes the necessity of the time to find out harmless therapy to manage the condition. These are the factors for selecting the present study.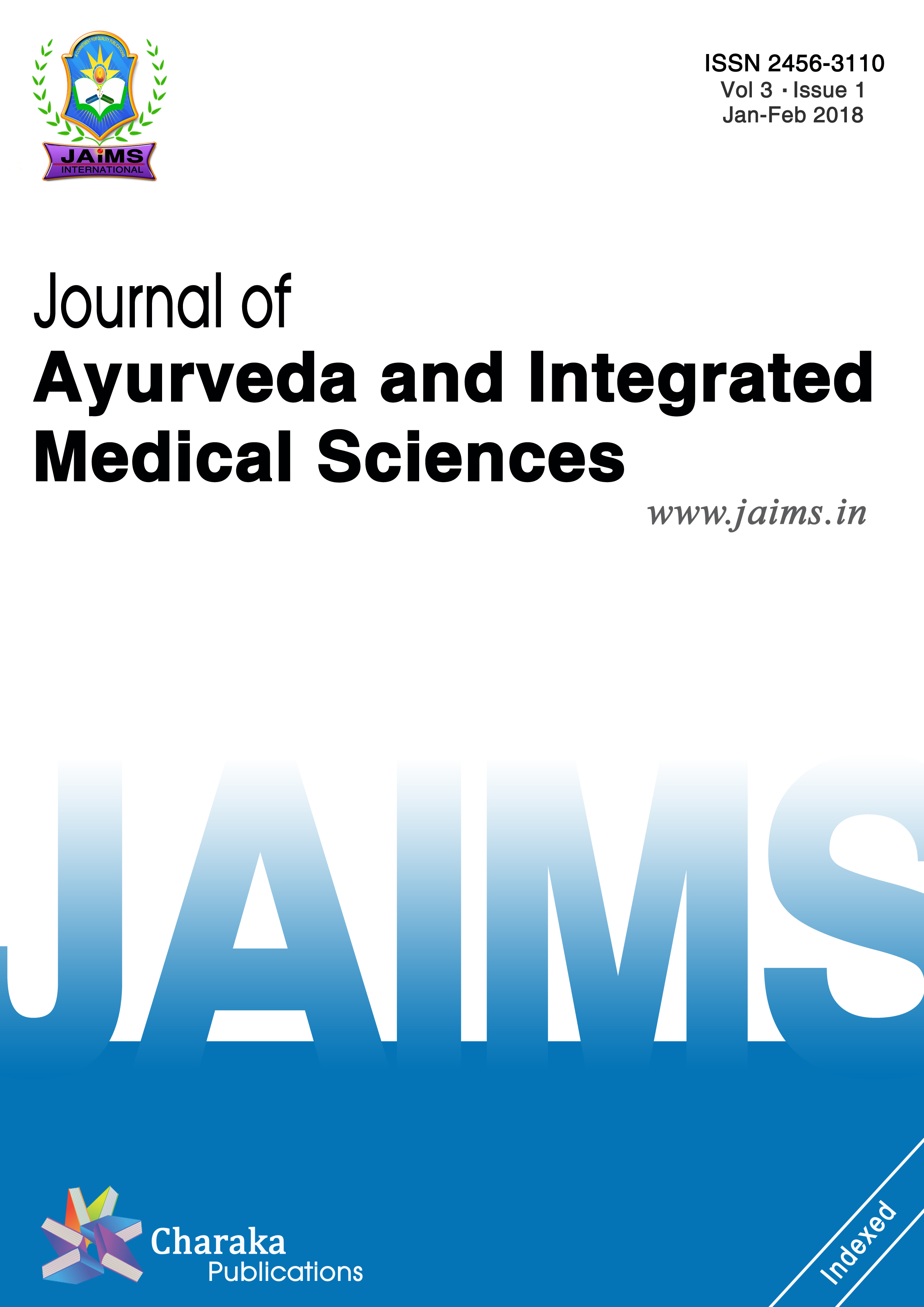 This work is licensed under a Creative Commons Attribution-NonCommercial-NoDerivatives 4.0 International License.