A CLINICAL STUDY ON PRAVAHIKA THROUGH VASTI AND KUTAJA PARPATI
Mohammad Yaseen Hullur

Post Graduate Scholar, Department of Kayachikitsa, Ayurveda Mahavidyalaya, Hubli, Karnataka, India.

Prashanth A S

Professor & Head, Department of Kayachikitsa, Ayurveda Mahavidyalaya, Hubli, Karnataka, India.

Anjaikannan C R

Associate Professor, Nangelil Ayurveda Medical College, Kerala, India.
Abstract
The disease Pravahika is a Swatantra Vyadhi as well as an Upadrava of Atisara. Acharya Charaka mentions it as a symptom in Kaphaja Atisara and as a Vastivyapat. Susruta and Madhavakara have first identified Pravahika as a distinctive disease. Vagbhata has also explained about Bimbishi, which is a synonym of Pravahika. In developing countries, the unhealthy environment or environmental hazards, unhealthy food habits and occupation plays an important role in creating serious problems. Among this, Amoebiasis is a common communicable infection of gastro-intestinal tract, which has a worldwide distribution. Amoebiasis results due to the infection by Entamoeba histolytica. It is estimated that >480 million people carry the infection in their intestinal tract and approximately 1/10th of infected people suffer from invasive Amoebiasis. It is estimated that in 2010 Amoebiasis accounted for about 55,000 death worldwide. The objectives of the present study is to assess the efficacy of Sangrahi Vasti and Kutaja Parpati in the management of Pravahika (Intestinal Amoebiasis).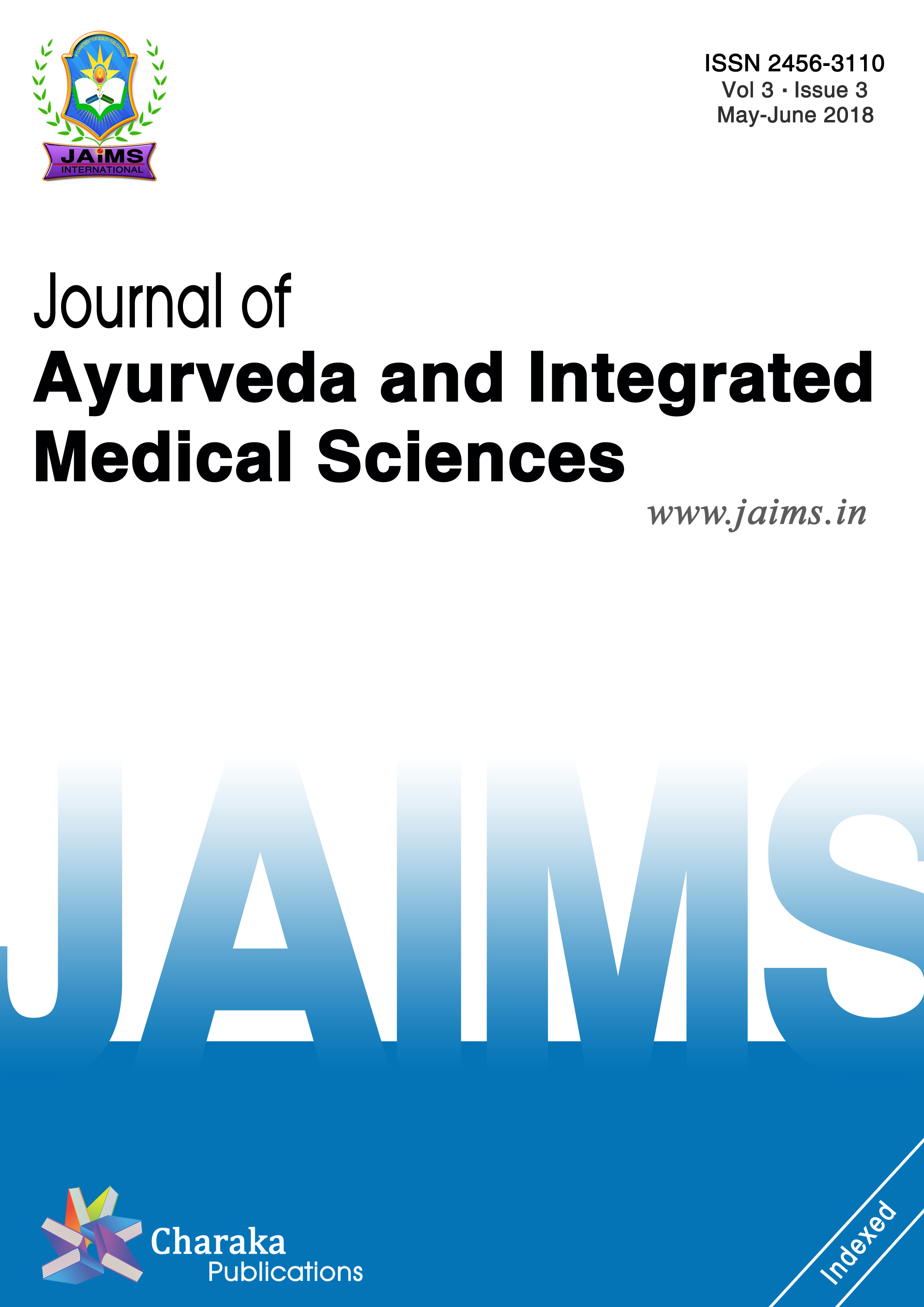 This work is licensed under a Creative Commons Attribution-NonCommercial-NoDerivatives 4.0 International License.