HEMANT RUTUCHARYA - A SEASONAL REGIMEN
Geeta J Junjarwad

Associate professor, Dept of Swasthavrita, SDM Trust`s Ayurvedic Medical college, Terdal, Karnataka, India.
Abstract
A healthy life is a wish of everybeing since antiquiety. Ayurveda is the science of life with the aim of attaining health and curing diseases of ill. Ayurveda describes seasonal regimen for maintainance of health. In every Ritu, climate is different so the condition of Dosha is also different. So to maintain the equation of Dosha, one should follow the regimen, which are explained in Ayurveda so that one can prevent disease. Hemanta Ritu is a very pleasant Ritu, coming in Dakshinayana, moon is very powerful than sun, sweet taste are predominant in Ritu, so the strength of person enhances during the period.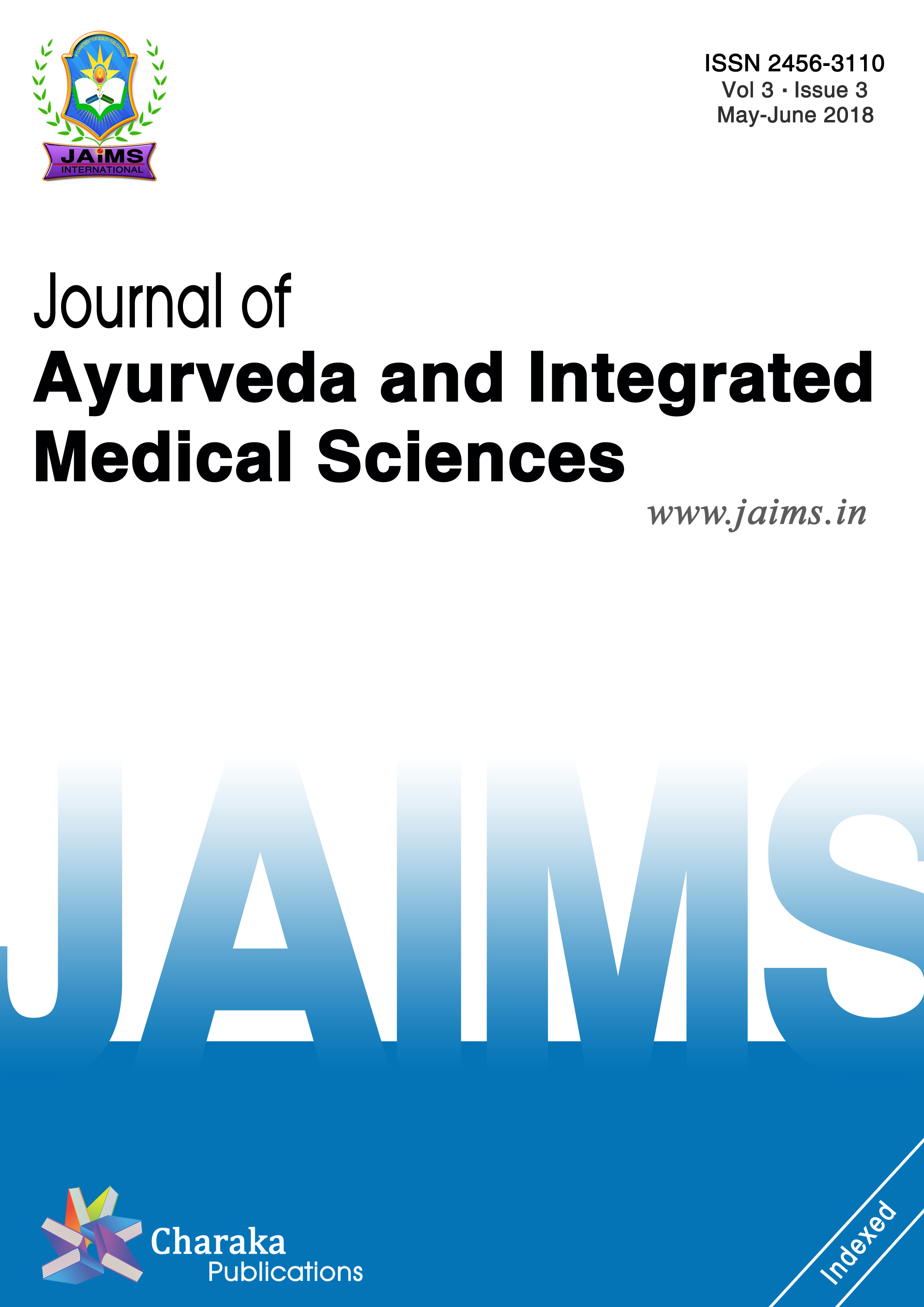 This work is licensed under a Creative Commons Attribution-NonCommercial-NoDerivatives 4.0 International License.