VAIDYA KANDA - A UNIQUE 18TH CENTURY CLASSICAL TEXT OF AYURVEDA IN KANNADA
Sriharsha K V

Assistant Professor, Dept. of Samhita Samskrita and Siddhanta, Sri Sri College of Ayurvedic Science and Research, Bengaluru, India.
Abstract
'Vaidyakanda' is a text in Kannada authored by Bommaiah probably belonging to the 18th Century AD which can be considered as a gist of Brihatrayis as declared by the author himself in the Pre colophon. The text presents in the order of Dinacharya, Ritucharya, Maana Paribhasha, Arishta Lakshanas, Nidanas of Vyadhis and it's Chikitsa in a brief manner. The text consists of 923Padyas (Stanzas) which are presented in the form of Kanda style of classical Kannada writing. The author of Vaidyakanda is Brahma or Bommaiah. The initial stanzas of the text indicate the author as Brahma. The end of Tritiyadala and post colophon refers Bommaiah as the author. Karnataka Kavicharite has attributed Brahma or Bommaiah to 1750 AD. It can be observed that the text seems to be a practical handbook for a local practitioner with commonly encountered diseases and conditions among folk. The author being a poet has presented the whole text in Kanda Padya form making the difficult and complex concepts easily understandable by the learners of Ayurveda.  The simple translation of the verses given in Kannada language makes the reader more comfortable and the English translation will cater to the readers at large.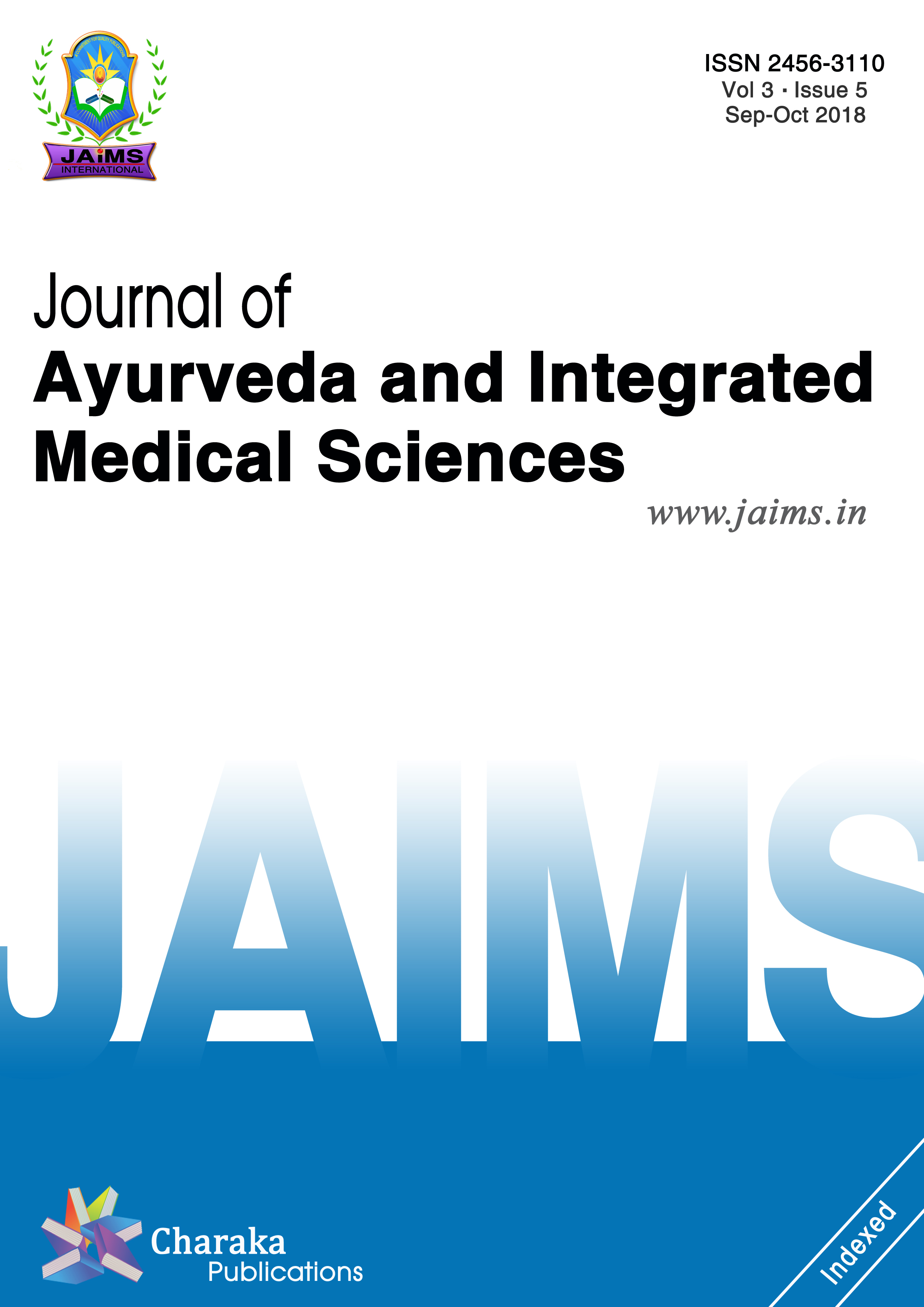 This work is licensed under a Creative Commons Attribution-NonCommercial-NoDerivatives 4.0 International License.