SUCCESS STORY OF VAJIKARANA - A CASE STUDY
Srinath Ayli

Post Graduate Scholar, Department Of Kayachikitsa, Ayurveda Mahavidyalaya, Hubli, Karnataka, India.

Prashanth A S

Professor and HOD, Department of Kayachikitsa, Ayurveda Mahavidyalaya, Hubli, Karnataka, India.

S G Chavan

Professor, Department of Kayachikitsa, Ayurveda Mahavidyalaya, Hubli, Karnataka, India.
Abstract
Ayurveda is a science of life and it has taken the foremost place in the management of lifestyle disorders. In a country like India where population is a burning problem, yet the infertility is much more serious problem which may become the basis of marital disharmony. The major Focus of fertility problems in the past has been the female patient but with the advancement of diagnostic technology, it was realized that males were also responsible for infertility. In general Male infertility factors are suspected of contributing to infertility in almost 40% of infertile couples. Out of many causes of male infertility Oligospermia and Azoospermia are the leading causes. In the present case study, A 30year old male patient (Registration No.16874/464) had visited Kayachikitsa OPD of Ayurveda Mahavidyalaya Hospital, Hubli with chief complaints of Unable to get a child  since married life of 5 years and associated complaint was inability to maintain prolonged erection. On the basis of patient's complaints and semen analysis reports patient was diagnosed as Azoospermia and Beejopaghataja Klaibya/Nirbeeja according to Ayurvedic view.  The patient was treated with Siddha Vrushya Yapana Basti and Bastanda Prayoga. By this treatment we could able to reverse the pathology from Azoospermia into Oligospermia and gradual progress helped to impregnant his partner. After 2 months of treatment, we could be able to achieve ultimate goal of Vajikarana i.e. Conception. His partner became pregnant with her first child after 5 years of continuous trying for a baby. The pregnancy progressed normally as per Masanumasika Garbha Lakshana without any problems. The couple were blessed with a healthy baby girl of 2.75kg in October 2017. Currently the couple are enjoying the parenthood. This case report provides us a guideline that even Azoospermia can be successfully treated in Ayurveda with valid Chikitsa Siddhanta.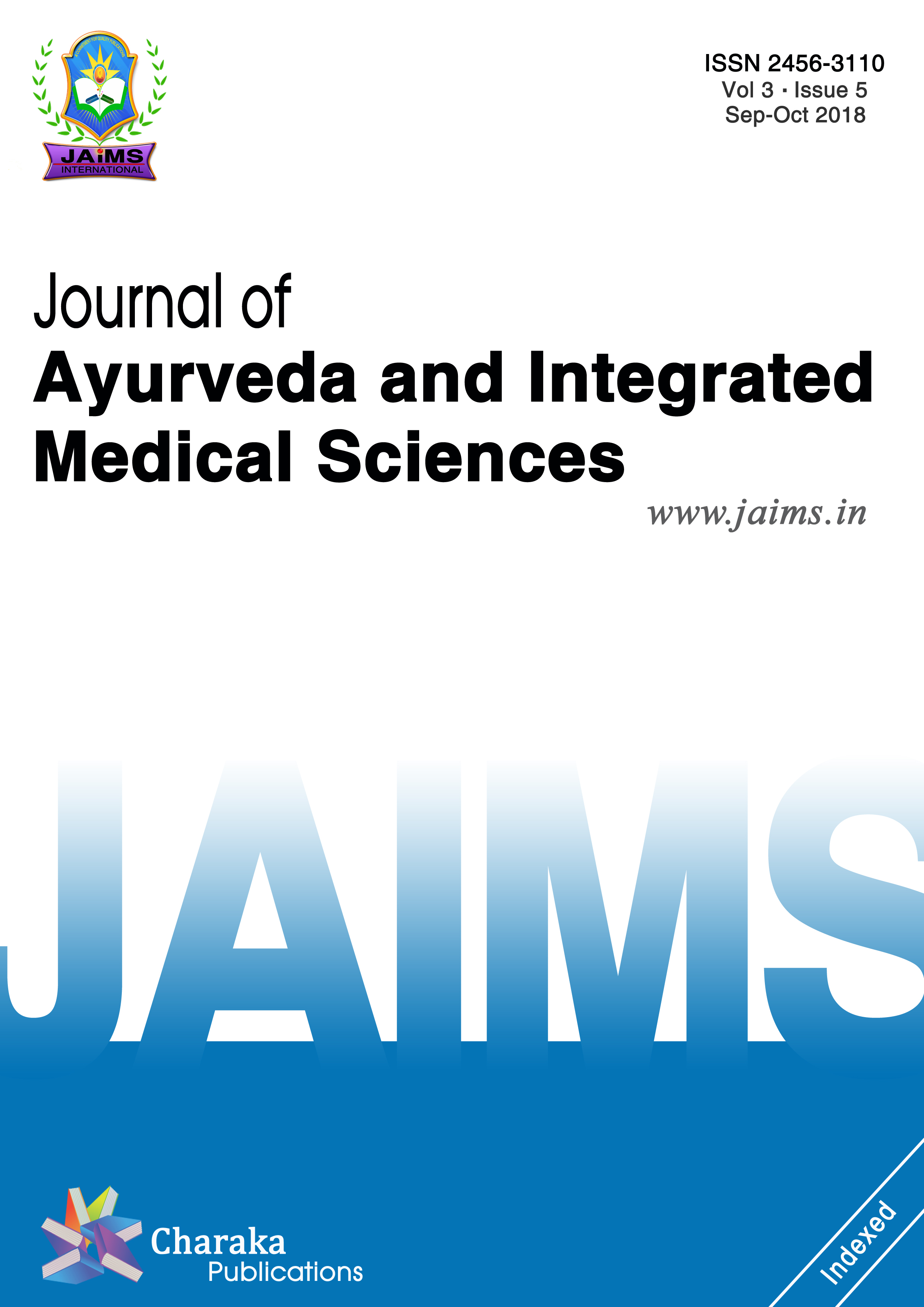 This work is licensed under a Creative Commons Attribution-NonCommercial-NoDerivatives 4.0 International License.