ACHIEVEMENTS THROUGH PANCHAKARMA IN CLINICAL MANAGEMENT AND FUTURE PROSPECTS
Kapil A Pandya

Panchkarma Physician Class 1 ( A.P.), Tapibai Government Ayurved Hospital and Sheth J.P.Govt. Ayurved College, Bhavnagar, Gujarat, India.

Jalpa Jani

Assistant Professor, Department of Agadtantra, Sheth J. P. Govt. Ayurved College, Bhavnagar, Gujarat, India.
Abstract
Panchkarma is globally accepted and famous branch of Indian system of medicines i.e. Ayurveda. In present article an attempt has been made to enlighten the applied aspect for Panchkarma in our daily practice. Panchkarma can be performed not only in diseased condition but also in healthy person for betterment of life. Diseased treated by medicines can reoccur easily and shortly, but on  the other hand diseased treated by Panchkarma cannot reoccur early. In present article various methods of Panchkarma like Vamana, Virechana, Basti, Nasya etc. are described.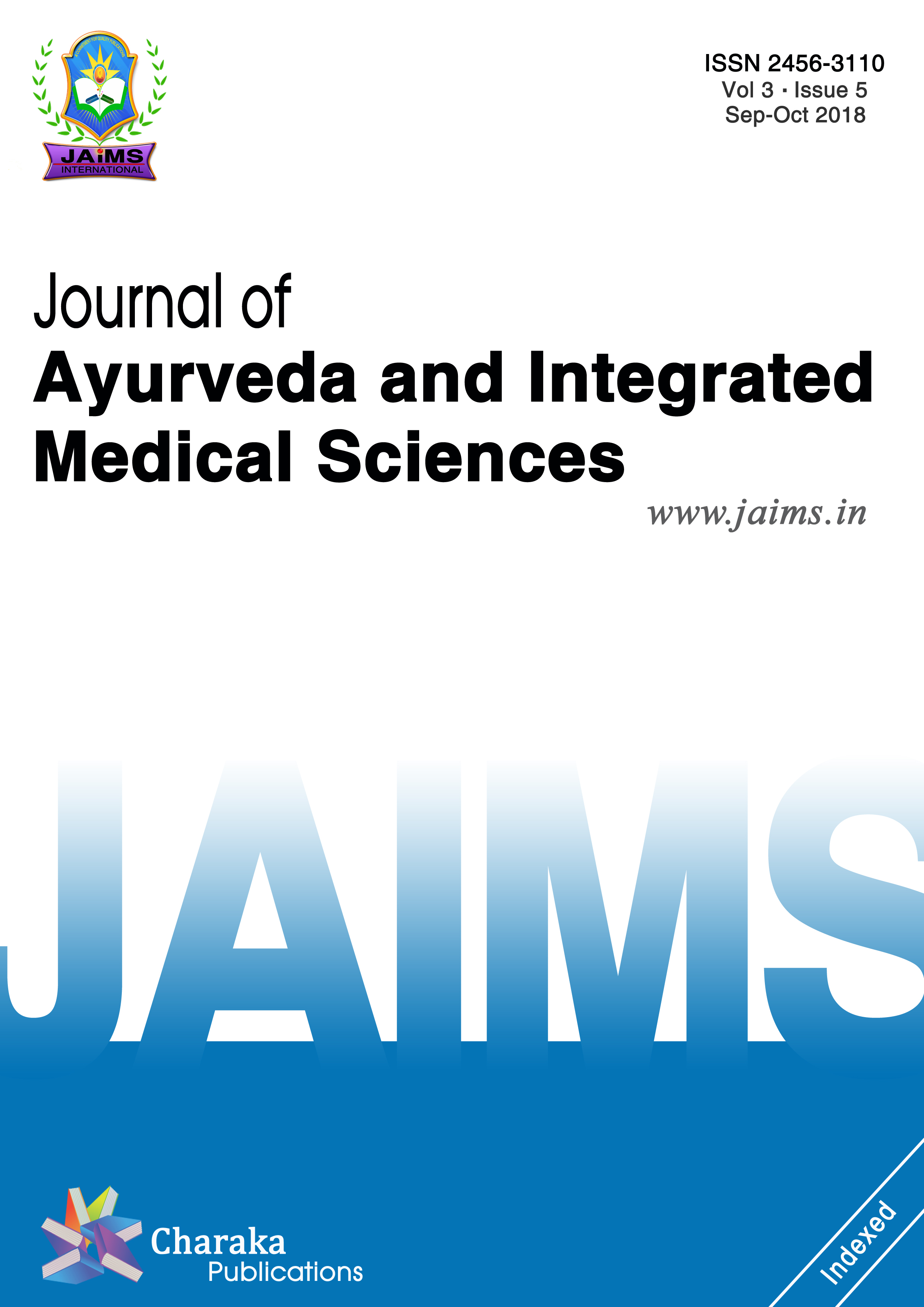 This work is licensed under a Creative Commons Attribution-NonCommercial-NoDerivatives 4.0 International License.