A CRITICAL ANALYSIS ON PHARMACEUTICAL STUDY OF CHYAWANPRASHA RASAYANA
Sunil Kumar Dalal

Assistant Professor, Department of Rasashastra and Bhaishajya Kalpana, National College of Ayurveda, Barwala, Hisar, Haryana, India.
Abstract
Chyawanprasha is a widely consumed dietary supplement, which is very much popular for its nutritional value. In Ayurveda, Chyawanprasha Avaleha is classified under the category of Rasayana, which aims at maintaining vigour, vitality and physique, while delaying the ageing process. It is believed that Chyawanprasha helps not only in maintaining homeostasis but also increases immunity of the body. There are various references for Chyavanprasha Avaleha in Ayurvedic texts. Among them, references in Charaka Samhita and Sharngadhara Samhita are significant. Here, in this article an attempt has been made to analyze the preparation of Chyawanprasha according to Charaka Samhita. Chyawanprasha deserves a scientific exploration so as to document its therapeutic utility.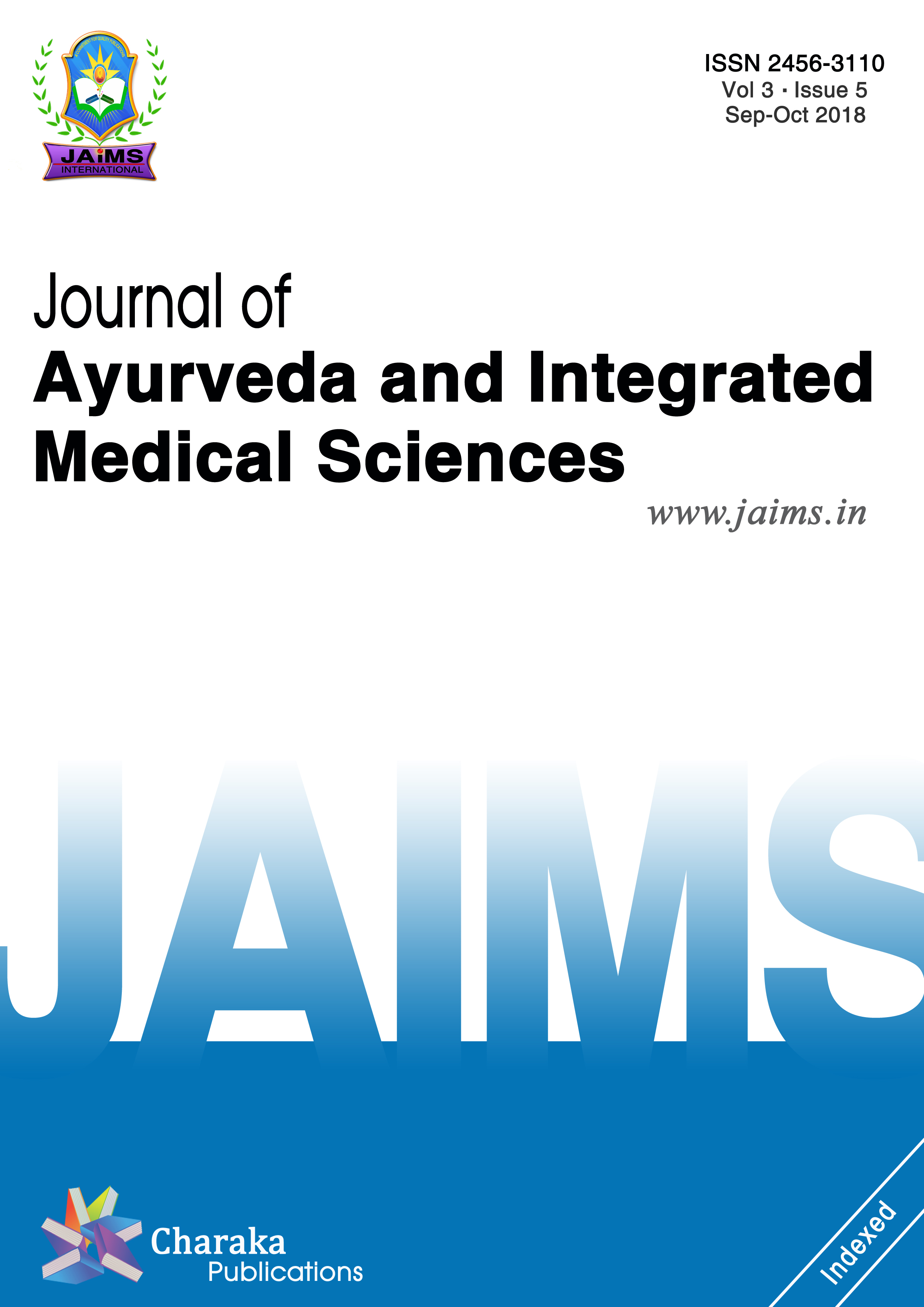 This work is licensed under a Creative Commons Attribution-NonCommercial-NoDerivatives 4.0 International License.