A CRITICAL REVIEW ON CLINICAL PRESENTATIONS OF SHUKRAVRUTA VATA
Shrinivasraddi G Venkaraddiyavar

Post Graduate Scholar, Deptartment of Kayachikitsa, Ayurveda Mahavidyalaya, Hubballi, Karnataka, India.

Prashanth A S

Professor and Head, Post Graduate Department of Kayachikitsa, Ayurveda Mahavidyalaya, Hubballi, Karnataka, India.
Abstract
The concept of Ayurveda is the theory that health exists when there is a balance in Tridosha. Vata Dosha is the chief among Tridosha, because of its Ashukaritwa and its ability to carry on all the life process in association with Pitta, Kapha, Saptadhatu and Trividha Mala.  In Ayurveda various types of manifestation of disease of Vata are being explained. Among them Avarana is one of the most difficult concepts to understand in clinical practice. Avarana means to cover or encapsulate. Gati is the potent Guna of Vata, the Gati of Vata is obstructed in Avarana, this is the central idea of Avarita Vata. Pitta and Kapha Dosha, Dhatu, Mala and Anna obstruct the path of Vata and this condition is called as Samanya Avarana. Shukra is the seventh and final Dhatu in Dhatu formation cycle when Shukradhatu is healthy, there is a natural creative instinct and an ability to see the creative act.  In Shukravruta Vata immature sperms are formed which lose their forward movement activity and fertility may be challenged, so a critical approach is essential for a differential understanding of Avarana of Vata with Shukra Dhatu. Here an attempt has been made to understand the unique concept of Avarana of Vata by Shukradhatu.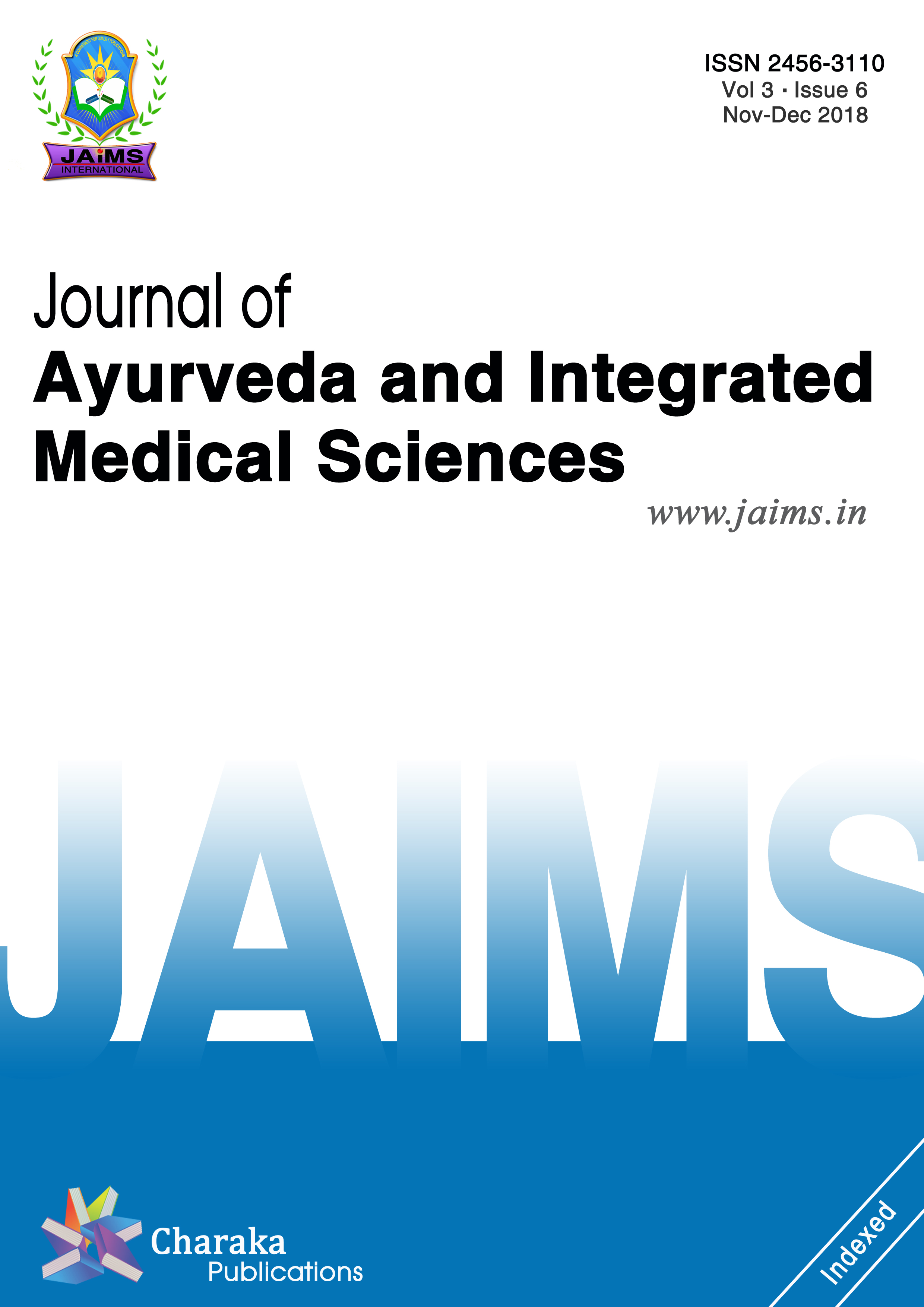 This work is licensed under a Creative Commons Attribution-NonCommercial-NoDerivatives 4.0 International License.