INTRODUCTORY KNOWLEDGE OF ANNAPANA VARGA - A LITERARY REVIEW
Umakant N Rabb

Assistant Professor, Dept. of Dravyaguna, L.E.Society's, Acharya Deshbhushan Ayurved Medical College and Hospital, Shamnewadi, Bedkihal, Dist. Belagum, Karnataka, India.
Abstract
The word Anna refers to Ahara, means the one which is consumed to nourish the bodily tissues. In other words the nutrients which can be taken to maintain the body in healthy state is called as Anna. Carbohydrates, proteins, salts, water, vitamins, minerals, anti-oxidants etc. macro as well as micro nutrients play an important role in the nourishment of the body. Ayurveda itself is the only branch which tells about the healthy life style, code of conducts, spiritual practices, medicines, along with Ahara Upayogi Vargas. The Vargas includes - Jalavarga, Dugdhavarga, Madhuvarga, Tailavarga, Shukadhanyavarga, Shamidhanyavarga, Phalavarga, Shakavarga, Mamsavarga etc. which all mainly take part in the maintenance of good health as well as to attain the salvation i.e. Moksha which is ultimate aim of Ayurveda.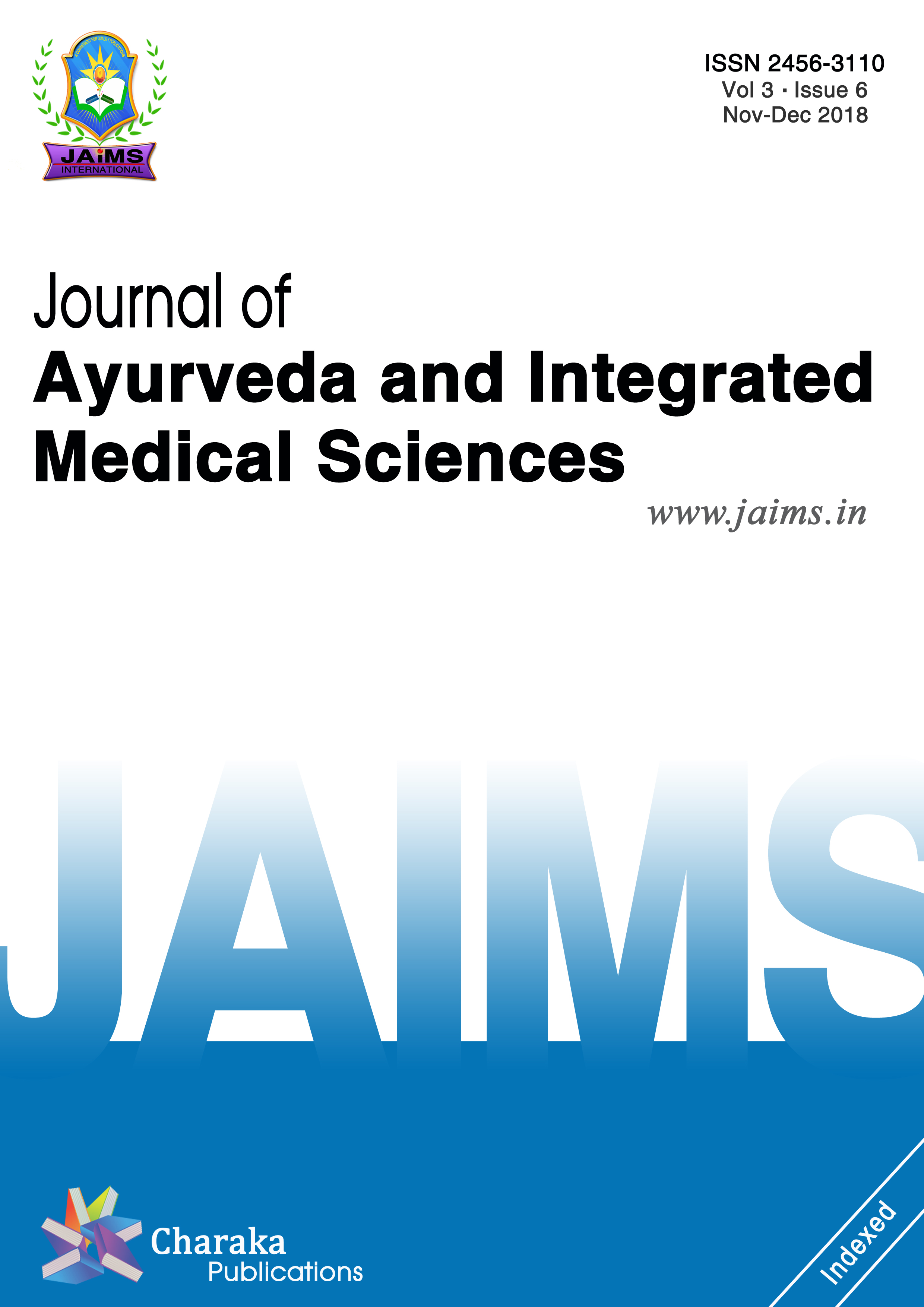 This work is licensed under a Creative Commons Attribution-NonCommercial-NoDerivatives 4.0 International License.