HYPOTHYROIDISM - AYURVEDIC INTERPRETATION AND MANAGEMENT- A CASE REPORT
Sowmyashree U P

Assistant professor, Department of P.G. Studies in Kayachikitsa, Sri Sri College of Ayurvedic Science and Research, Bangalore, Karnataka, India.
Abstract
Hypothyroidism is one of the burning issues in current scenario and is affecting the life of many people on various levels. Since this condition is associated with many complications, on many systems, ranging from generalized tiredness to infertility, thereby compromising the quality of life of an individual, it is need of the hour to recognize an effective treatment protocol for the same. This article is a small attempt to find an effective treatment for hypothyroidism with simple Ayurvedic formulations told in the classics. A female patient of age 23 years, with freshly detected subclinical hypothyroidism was selected for the study. She was treated with classical Ayurvedic medicines like Varunadi Kashaya and Chandraprabha Vati. Thyroid profile was assessed on certain intervals which showed good results in the same.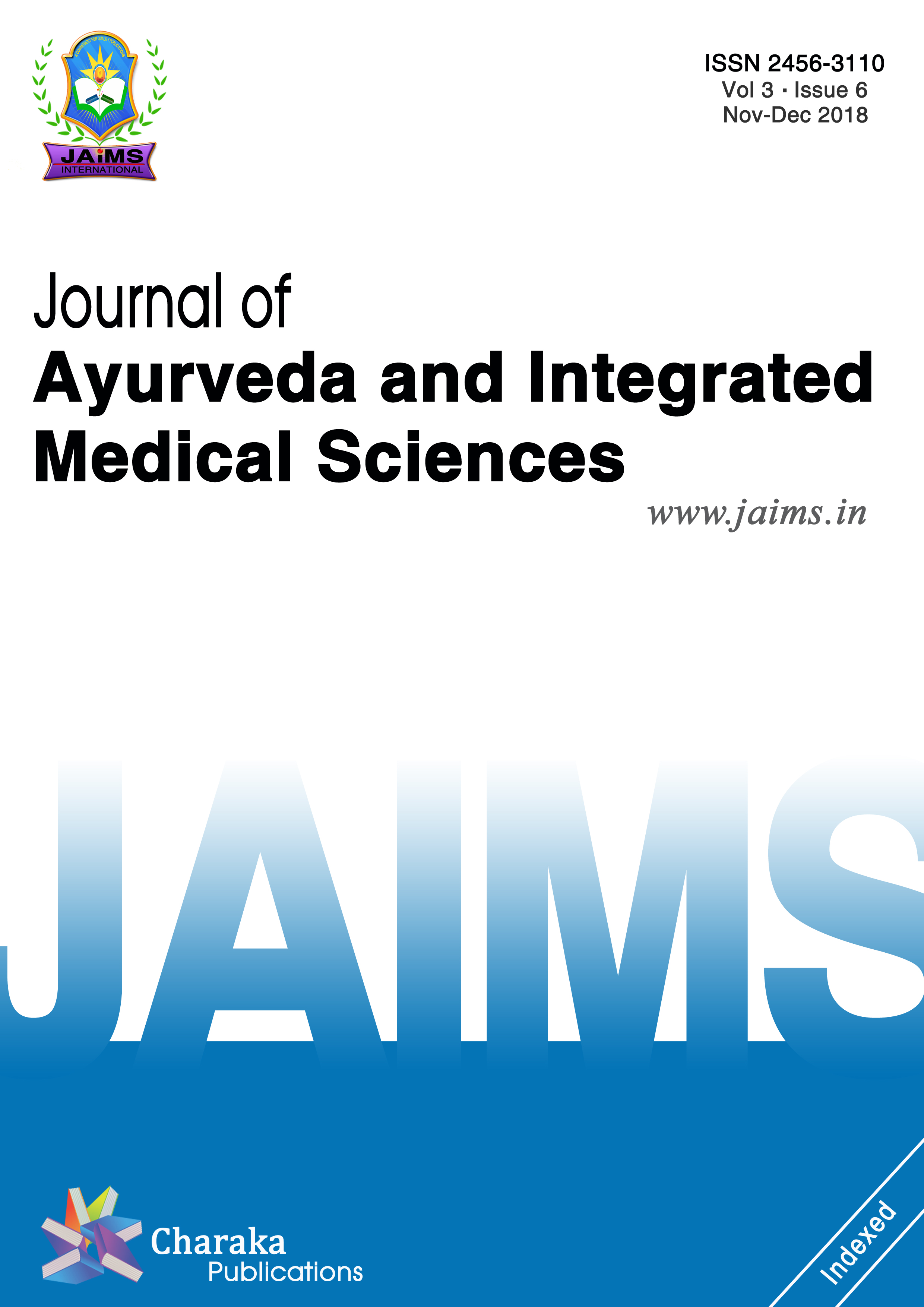 This work is licensed under a Creative Commons Attribution-NonCommercial-NoDerivatives 4.0 International License.