PHANA MARMA - A CADAVERIC STUDY
Debasis Kundu

Assistant Professor, Dept of Shareer Rachana, Dr. Vijay Ayurvedic Medical College & Research Center, Varanasi, Uttar Pradesh, INDIA.
Abstract
Marmas are the vital points in the body. The word Marma derived from the Sanskrit root "mru" and applies to a part or a spot of vital importance in the body, which if injured results in serious consequences. It also denotes the vital force of life. About 107 Marmas have been explained in Ayurveda, according to Acharya Sushruta Jathruurdva Marmas  are considered as major places of Prana  and Phanamarma is one of them  belonging to Vaikalya-Karamarma, located on either side of nostrils. The term Phana means expanded side of the nose or expanded hood of the serpent. When we compare the site of Phana Marma there is an difference of opinion between Acharya Sushruta and Vagbhata (Astanga Sangraha) but both explained the similar Viddhalaxana, hence to clarify the doubt regarding its location the study is undertaken. As no such study regarding Phanamarma  has been taken up by previous scholars, this subject has attracted me to conduct cadaveric study to ascertain its anatomical limitations, which will be definitely helpful for the  future scholars, as lot of dark areas are highlighted concerned to this Marma.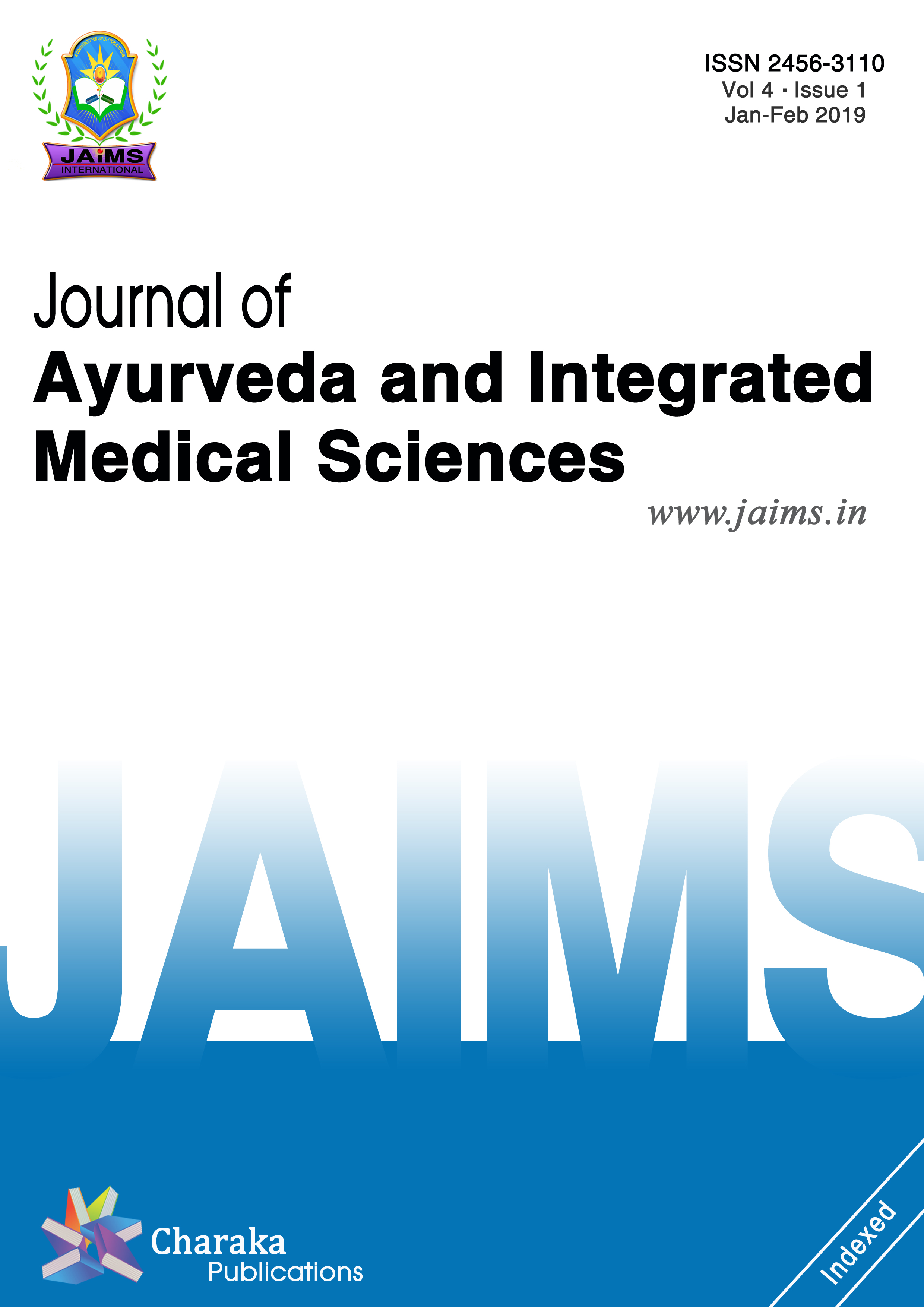 This work is licensed under a Creative Commons Attribution-NonCommercial-NoDerivatives 4.0 International License.