AVARANA AND SERUM URIC ACID METABOLISM - A CONCEPTUAL INTERPRETATION
V Balendu Krishnan

Post Graduate Scholar, Department of Kayachikitsa , Ayurveda Mahavidyalaya,Hubli, Karnataka, India.

Prashanth A S

Professor and Head, P.G Studies, Department of Kayachikitsa, Ayurveda Mahavidyalaya Hubballi, Karnataka, India.
Abstract
Avarana is a very broad concept dealt in Ayurveda explaining the concepts of many diseases generally termed as Avarana Janya Vyadhis like Vata Rakta. Vatarakta is generally correlated with Gouty Arthritis where Serum Uric Acid increase and deposition in the joints are considered to be the major pathological causes. The correlation between these two disease mainly focuses on the similarity between the symptoms, site of attack and re-occurrence pattern. Here an attempt is made in this article to discuss the various concepts in the relation between Avarana, Serum Uric Acid and the micro pathogenesis in Vatarakta / Gouty Arthritis.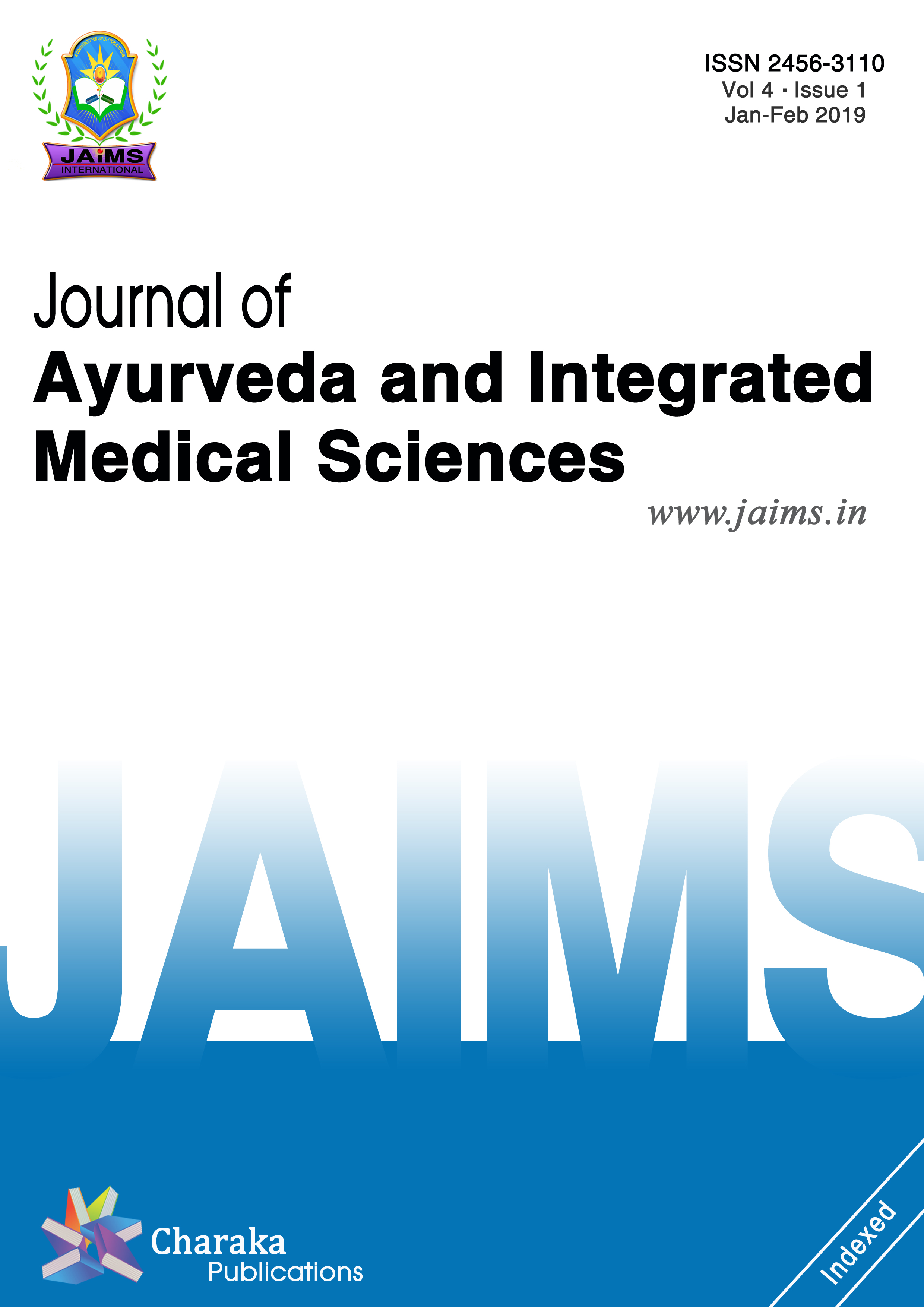 This work is licensed under a Creative Commons Attribution-NonCommercial-NoDerivatives 4.0 International License.