CRITICAL ANATOMICAL REVIEW OF TARUNASTHI (CARTILAGE TISSUE) IN AYURVEDA
Rahul Shamrao Banarase

Associate Professor, Dept. of Rachana Sharira, Ashwini Rural Ayurveda College, Manchi Hill, Sangamner, Ahmednagar, Maharashtra, INDIA.
Abstract
The human anatomy (Shareera Rachana) is an important for allied health sciences. It is one of the fundamental subject to the health science. Acharyas like Sushruta, Charaka and Vagbhata were given importance to the knowledge of Rachana Shareera. Tarunasthis are consider as a bone in Ayurvedic science are synonymous to cartilages described in modern medical science. It comes under 5 types of Asthi. Its locations mentioned in Ayurvedic text are Ghrana, Karna, Greewa and Akshikosh. The description of Tarunasthi is sporadic and scattered all over in Ayurvedic texts. In this review of applied part of Tarunasthi and its importance in Sharira has been discussed.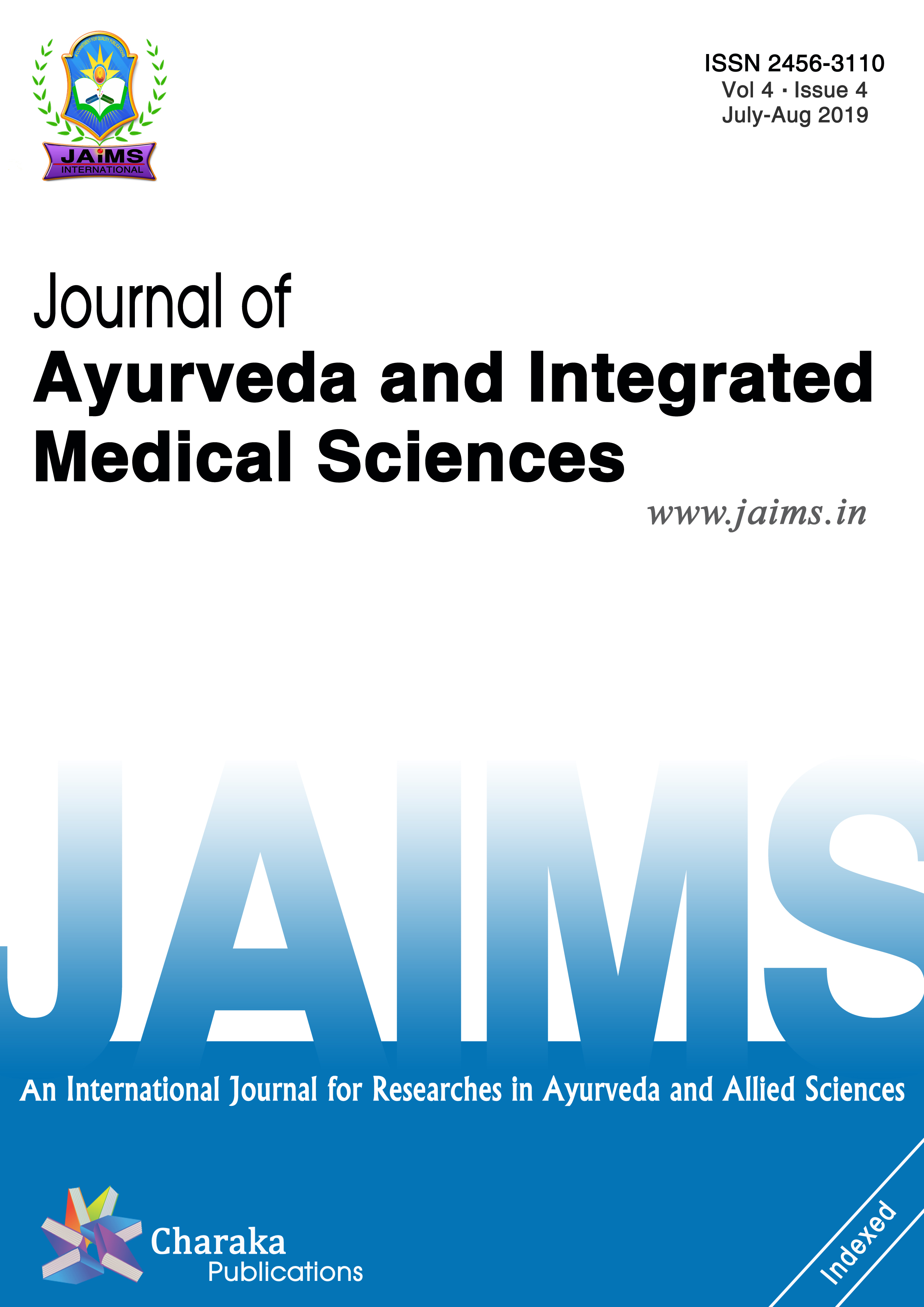 This work is licensed under a Creative Commons Attribution-NonCommercial-NoDerivatives 4.0 International License.