PUBERTY - AN AYURVEDIC CARE
Vijayalaxmi B. Benakatti

Assocaite Professor, Dept. of Kaumarabrutya, BLDEA'S AVS Ayurveda Mahavidhyalaya, Vijayapur, Karnataka, India.
Abstract
The functionality of Ayurveda reproductive system in women is initiated by onset of menstruation is menarche. The peak time being 12 years to 16 years, these are probable ages. There may be slight variation in individual cases because of age, that can be influenced by specific Ahara and Arogya. It is only in our country refers to the phase specific practices based on religion, community, geographical, area the practices differ. But these practices have root in Ayurveda. A playful girl menstruates for first time though indicative of reproductive system. Thus this period requires a special care, which could be a simple household remedy or specific nutritious food based on resources of local ate. There is Ayurvedic text refers to the ad vocation of regime. This article discusses the relevance's of such practices. Further suggest simpler regime to enhance the further growth and development of individual. And also focus on the medical conditions occurs during this period. It is also important to give psychological support.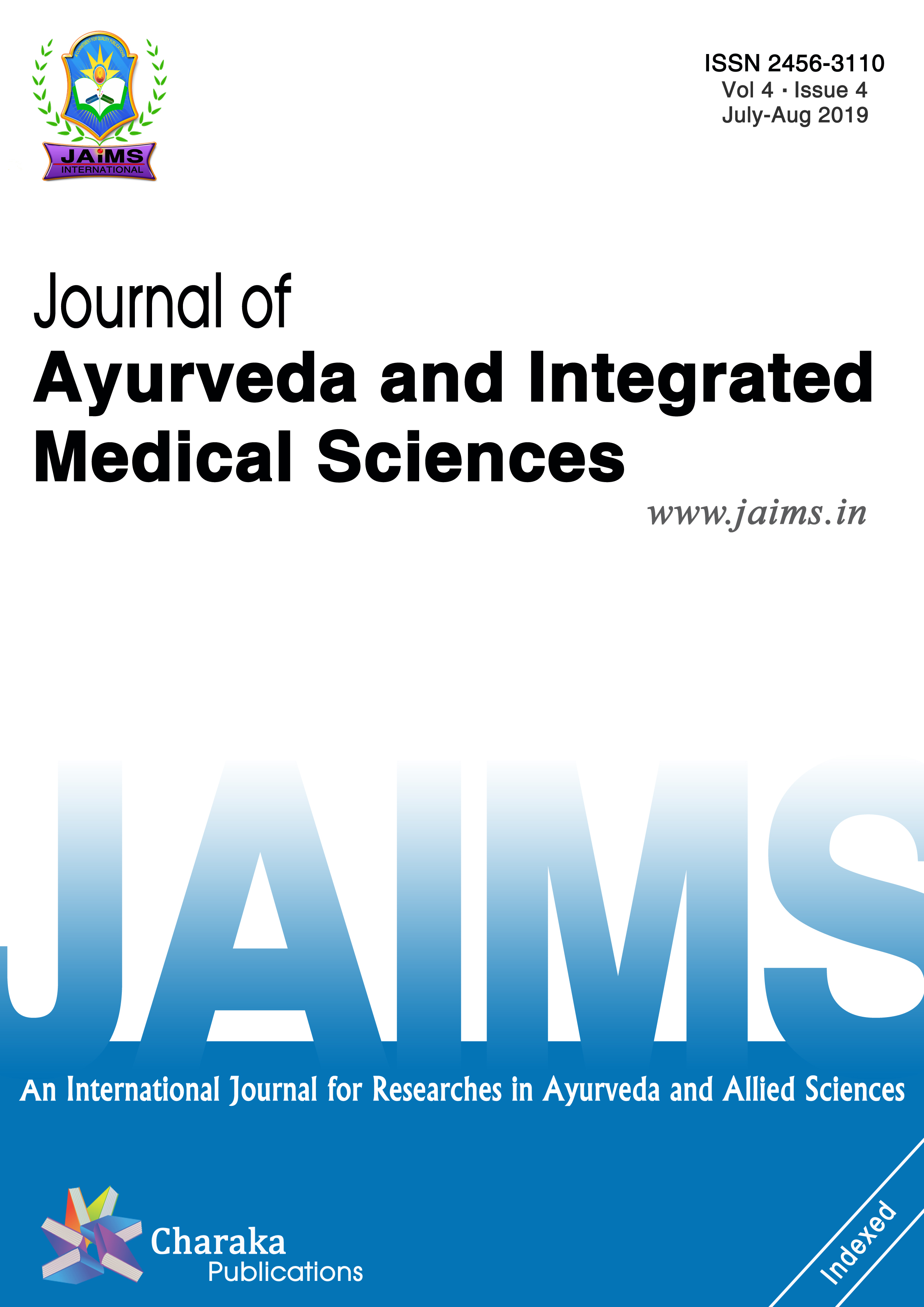 This work is licensed under a Creative Commons Attribution-NonCommercial-NoDerivatives 4.0 International License.