MANAGEMENT OF PCOD - A CASE REPORT
Vikram S

Professor & HOD, Department of PG Studies in Rasa Shastra and Bhaishajya Kalpana, Sri Sri College of Ayurvedic Science and Research, Udayapura, Bangalore, Karnataka, India.

Saraswathi Devi HN

Post Graduate Scholar, Department of PG studies In Dravyaguna, Sri Sri College of Ayurvedic Science and Research, 21km, Udayapura, Kanakapura road, Bangalore, Karnataka, India.
Abstract
Women being the root cause of progeny, utmost care should be given to protect her from any ailments that affect her motherhood. PCOD is one of the conditions affecting this unique capacity of woman. The disorder is probably the most common hormonal abnormality in women of reproductive age and certainly a leading cause of infertility. In Ayurvedic classics there is no direct mentioning of this disease rather, symptoms are found under various diseased conditions at various references i.e. menstrual irregularities are described under the broad heading of Ashtoartavadushti, while the description of infertility due to anovulation is scattered. Pushpaghni Jataharini mentioned in Kashyapa Samhita, Revati Kalpadhyaya bears similitude to the symptom of hyperandrogenism. But features of metabolic dysfunction and polycystic ovarian morphology are not evident from any description.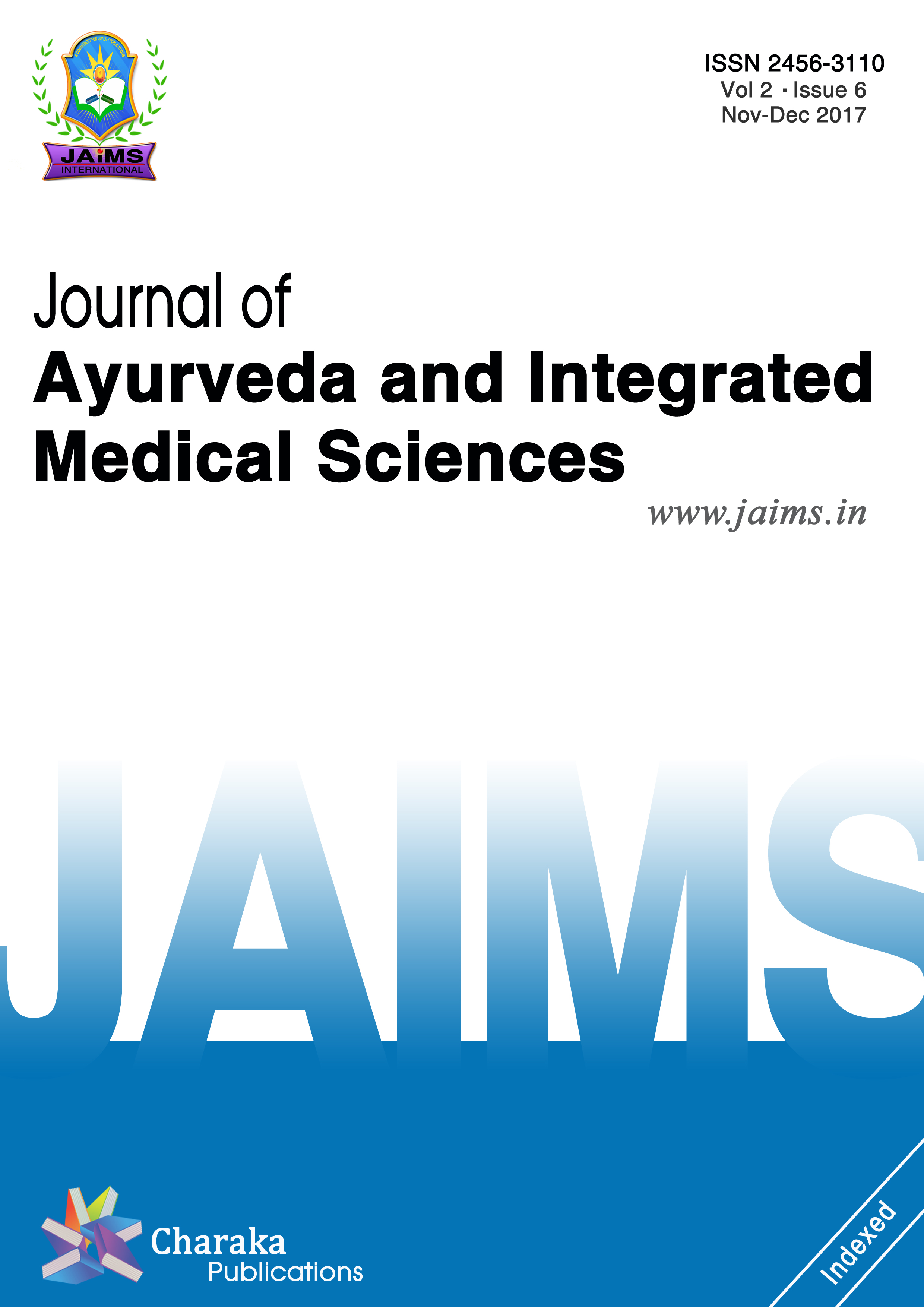 This work is licensed under a Creative Commons Attribution-NonCommercial-NoDerivatives 4.0 International License.