AKSHI TARPANA - A UNIQUE OCULAR THERAPY IN AYURVEDA
Bramhanand Swamy

Associate Professor & H.O.D, Department of Shalakya Tantra, N. K. Jabsetty Ayurvedic Medical College & PG Center, Bidar, Karnataka, India.

Sapana B Swamy

Assistant Professor, Department of Shareera Rachana, N. K. Jabsetty Ayurvedic Medical College & PG Center, Bidar, Karnataka, India.
Abstract
Netra (eye ball) is an important sense organ. Inspite of remarkable progress and advances in the field of modern ophthalmology, there is some limitations. Modern medicine doesn't have any definite treatment for the particular problem of the eye. Most of the inflammatory eye diseases are managed well in western system of medicine. However, neurological diseases of the eye as well as degenerative conditions of the eye are resistant to even advanced new generation procedures. Thousands of patients in India alone are affected by neurological and degenerative conditions of the eye. Although modern medical science has made tremendous and remarkable progress and advance in the field of ophthalmology in recent times, the importance of Ayurvedic treatment in the diseases of eyes cannot be ignored. Ayurveda, the ancient system of medicine gives valuable guidelines not only in treatment aspects but also in preventive line. There is a great need to find out an ocular procedure for prevention and treatment of eye diseases having no or least adverse effect. Tarpana Karma is one of the local therapeutic procedure which if promptly used shows objective evidences of excellent responses. In this article there is a review on Akshi Tarpana Karma, their indications, contraindications and possible mode of action is discussed.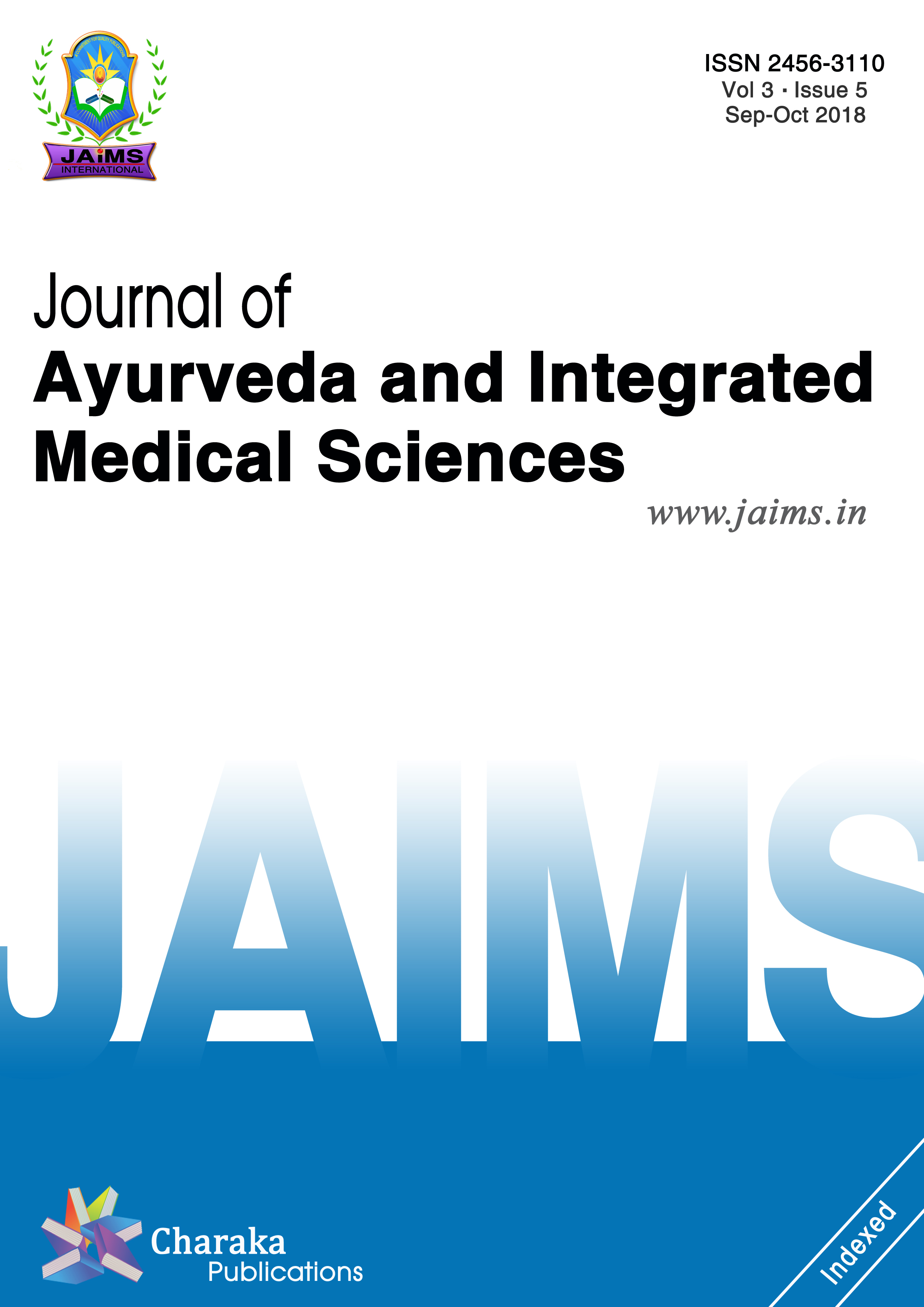 This work is licensed under a Creative Commons Attribution-NonCommercial-NoDerivatives 4.0 International License.