THERAPEUTIC EFFICACY OF KANTAKARI GHRITA IN TAMAKA SHWASA
Ravindra Angadi

Associate Professor, Dept. of Rasa Shastra & Bhaishajya Kalpana, Sri Dharmasthala Manjunatheshwara College of Ayurveda, Udupi, Karnataka, India.

Dhanesh Kannan

Associate Professor, Mannam Ayurveda Cooperative Medical College, P.O. Pandalam, Pathanamatthitta, Kerala,

Krishnendu O Nambiar

Post Graduate Scholar, Dept. of Rasashastra, Sri Dharmasthala Manjunateshwara College of Ayurveda, Kuthpady, Udupi, Karnataka, India.
Abstract
Background: Ghrta Kalpana has a major role in clinical practise, because of its unique property of Samskarasya Anuvartanam. Tamaka Shwasa a Pranavaha Srothovikara, may be correlated to Bronchial Asthma, where in remissions and exacerbations are the typical features. The management of this acute respiratory condition is the long quest in the medical fraternity of all types. Hence, the present study was aimed to evaluate the role of Shamana therapy in the form of Kantakari Ghrta3 in Tamaka Shwasa patients. Objectives: To evaluate the effect of Kantakari Ghrta in Tamaka Shwasa. Methods: A total number of 30 patients were administered with 24 mgs of 'Kantakari Ghrta' once daily in the morning on empty stomach with Ushna Jala as Anupana. It was a single blind study with pre and post-test design. The effect was assessed by standard scoring assessment criteria followed by statistical analyses. Results: There was marked improvement in signs and symptoms and all were statistically significant.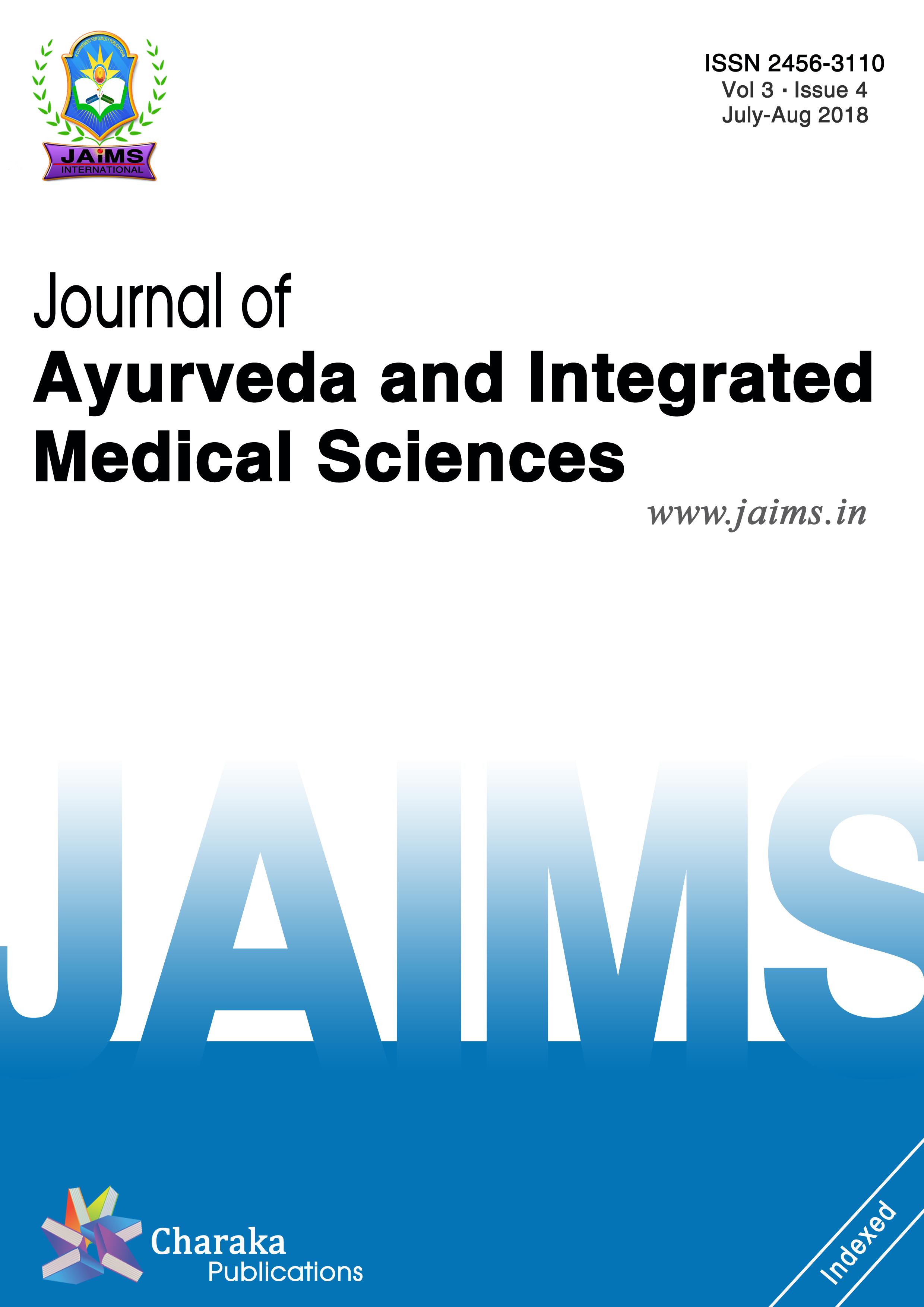 This work is licensed under a Creative Commons Attribution-NonCommercial-NoDerivatives 4.0 International License.