CARE OF AGEING BY AYURVEDA PERSPECTIVE
Sunil Kumar Godara

Assistant Professor, Dept. of Rognidana evam Vikriti Vigyana, National College of Ayurveda, Barwala, Hisar, Haryana, India.
Abstract
Ageing is a progressive generalized impairment of function that leads to sluggishness of the body functions those progresses with the advanced age. Ageing is considered as Vardhakyavastha in Ayurveda. Lord Dhanawantari is prayed to mitigate the fear of ageing, pain and death. Ageing is defined under the name of Jaravastha, Jara, Vardhakya etc. in Ayurveda. Charaka says, in Shareera continuous destruction takes place which leads to ageing or Jaravastha. Ayurveda provides various modalities to lead a healthy life even in Jaravastha as well and it has various modalities to overcome Akala Jara. Jara is a Swabhavika Vyadhi which suggests that it is incurable. Freedom from life (salvation) is possible with the coordination among Dharma, Artha, Kama and Moksha. The modalities for care of ageing include the practice of Dinacharya, Ritucharya, Sadvritta, Swasthavritta, Rasayana and Vajikarna therapy.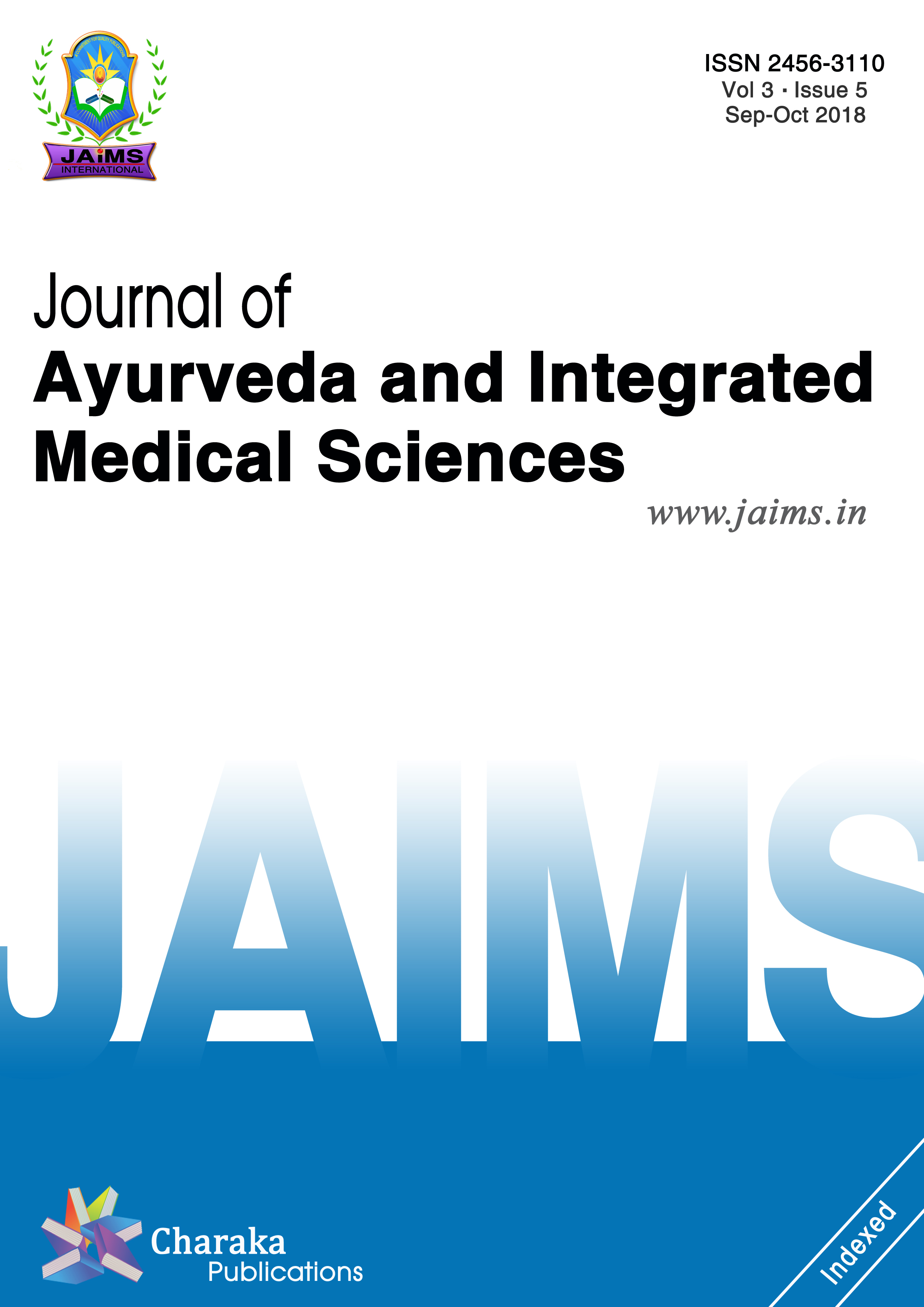 This work is licensed under a Creative Commons Attribution-NonCommercial-NoDerivatives 4.0 International License.