IMPORTANCE OF ABHYANGA IN TODAY'S SCENARIO
Sachin Shrimant Bagali

Assistant professor of Department of samhita n siddanth Bldeas avs ayurveda mahavidyalaya bijapur

Umapati Baragi

Associate Professor & Head, Dept. of Basic Principles, BLDEA'S AVS Ayurveda Mahavidyalaya, Hospital & Research Centre, Vijayapur, Karnataka, India.
Abstract
Ayurvedic system of medicine has holistic approaches in a particular way to prevent and promote a healthy life by following certain methods and therapies in day today activities (Dinacharya) which could be considered as a part of a health. In 21st century people are running behind wealth and not taking care of health. To fulfill the aim of Ayurveda in the todays scenario,  promotion among the fast moving people and stressful life  of this 21st century. So to take care of health, Abhyanga (oil massage) which is one among the Dinacharya, is an ancient Indian approach adopted for healing, relaxation and treating various diseases. It is one of the most important day today activities of life, as how early to bed and early to rise, then brushing of tooth etc. are important. In Ayurveda it is clearly mentioned that the Abhyanga controls Vatadosha and the person develops strength both physically and mentally. Here an attempt has been made to compile the importance  of Abhyanga in day today life to keep the society healthy.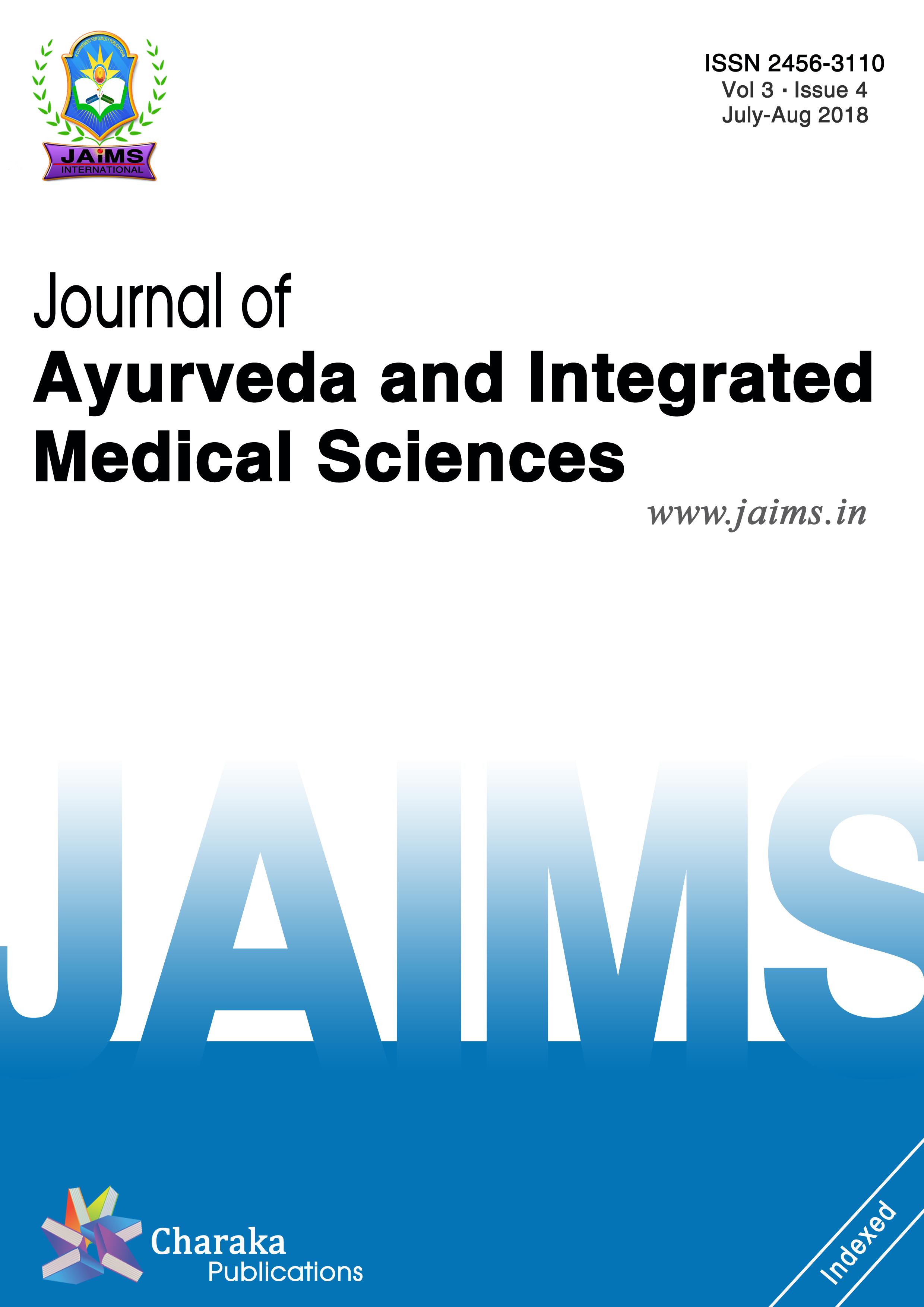 This work is licensed under a Creative Commons Attribution-NonCommercial-NoDerivatives 4.0 International License.