COSMETIC EFFECT OF CHARAKOKTA VARNYA MAHAKASHAYA IN VYANGA DUE TO SUNBURN (ERETHEMA SOLARE)
Smeeta B K

Post Graduate Scholar, Dept. of Basic Principles, BLDEA'S AVS Ayurveda Mahavidyalaya, Vijayapur, Karnataka, India.

Umapati C. Baragi

Associate Professor & Head, Dept. of Basic Principles, BLDEA'S AVS Ayurveda Mahavidyalaya & Hospital, Vijayapur, Karnataka, India.
Abstract
Face the most important and beautiful organ of the body and a very few people are blessed with natural perfect skin, but this skin is often affected by certain anomaly at different ages of the life like scars, wrinkles, slack skin and hyper pigmentary skin problems. Many people living in the cities are constantly exposed to dust and pollution perceiving high speed, tension producing lifestyle yet aspiring to natural beauty. Toxins seems to be everywhere, food, air, water, with diminishing ozone layer even sunshine has become hazardous. Sunburn is the clinical manifestation of a complex inflammatory process in the skin, short UV radiation from the sunlight is the main cause. A variety of treatment modalities exist and newer once are continuously being introduced to tackle the cosmetic problem of hyper pigmentary skin problem due to sunburn. Now  it is a time to highlight the Ayurveda in the world of cosmetics with its unique aspects. The  adverse reaction of modern cosmetics and higher cost of therapy  are also one of the causes to look towards Ayurveda for its humeral approach. There is a great demand for Ayurveda in the field of cosmetology. Acharya Charaka describes 50 group of drugs based on their pharmacological actions with each group comprising of 10 drugs under the denomination of 'Dashemani'. Varnya Dashemani is one of them which is said to enhance  the color in the individual. So the present  study Cosmetic effect of Charakokta Varnya Mahakashya in Vyanga  due to Sunburn' has been selected to study the Cosmetological approach of Acharya Charaka in detail and whole aspect according to Ayurveda.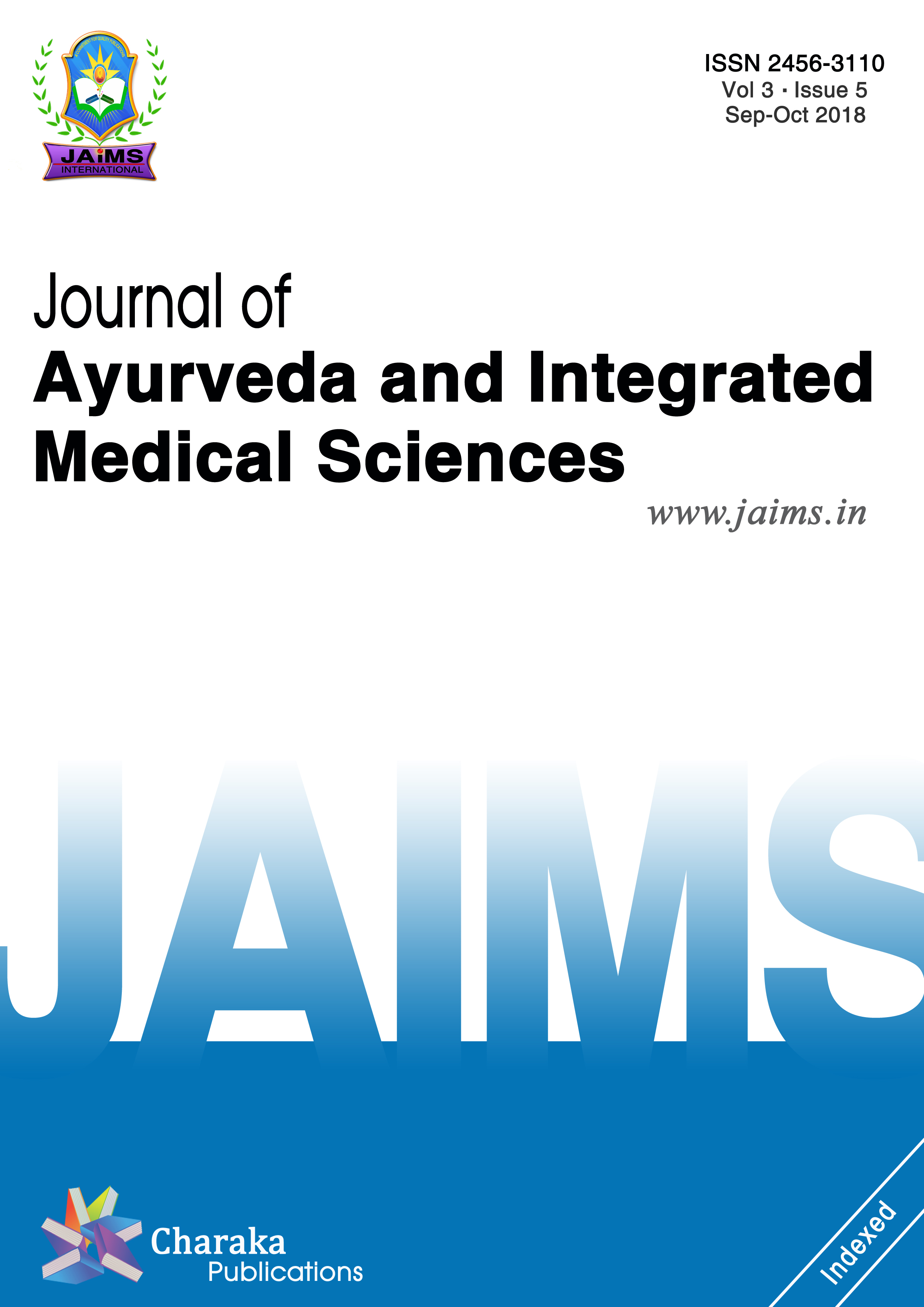 This work is licensed under a Creative Commons Attribution-NonCommercial-NoDerivatives 4.0 International License.