PAIN MANAGEMENT IN AVABAHUKA
Praveen Bagali

Assistant Professor

Prashanth A S

Professor & Head, Department of Kayachikitsa, Ayurveda Mahavidyalaya, Hubli, Karnataka, India.
Abstract
In the process of evolution from quadrupeds to bipeds, the forelimbs developed into upper limbs. In quadrupeds they serve the purpose of weight bearing and attack. In bipeds they serve fine functions, holding an object, attack and defense. It has been estimated by research group that the hand performs approximately thousand different functions in an ordinary day today's activity. Apabahuka is one such disease which hampers most of the foresaid functions of the hand. Although any of the classics do not mention about the Shoola as a Laxana of Apabahuka, it still is a feature practically seen in Avabahuka patients. Chikitsa Sara Sangraha and Nidana Sara, clearly mentions about Svedana as a predominant Laxana of Avabahuka, along with other Laxana. It is often said that 'the pain is often severe enough to disturb the sleep'. Amsa Marma is primarily involved in Avabahuka, it is a Snayu Marma and one of Vaikalyakara Marma, any trauma to this will produce disability or deformity of the shoulder joint. Management of pain is facilitated by Marma Chikitsa i.e. Nidana Parivarjana, Abhyanga, Swedana, Uttarabhaktika Snehapana, Vata Hara Oushadha Sevana, Marmabhighata Chikitsa, Brumhana, Nasya, Lepa, Seka, Nasya, Nasaapaana, Agnikarma, Siravyadha, etc.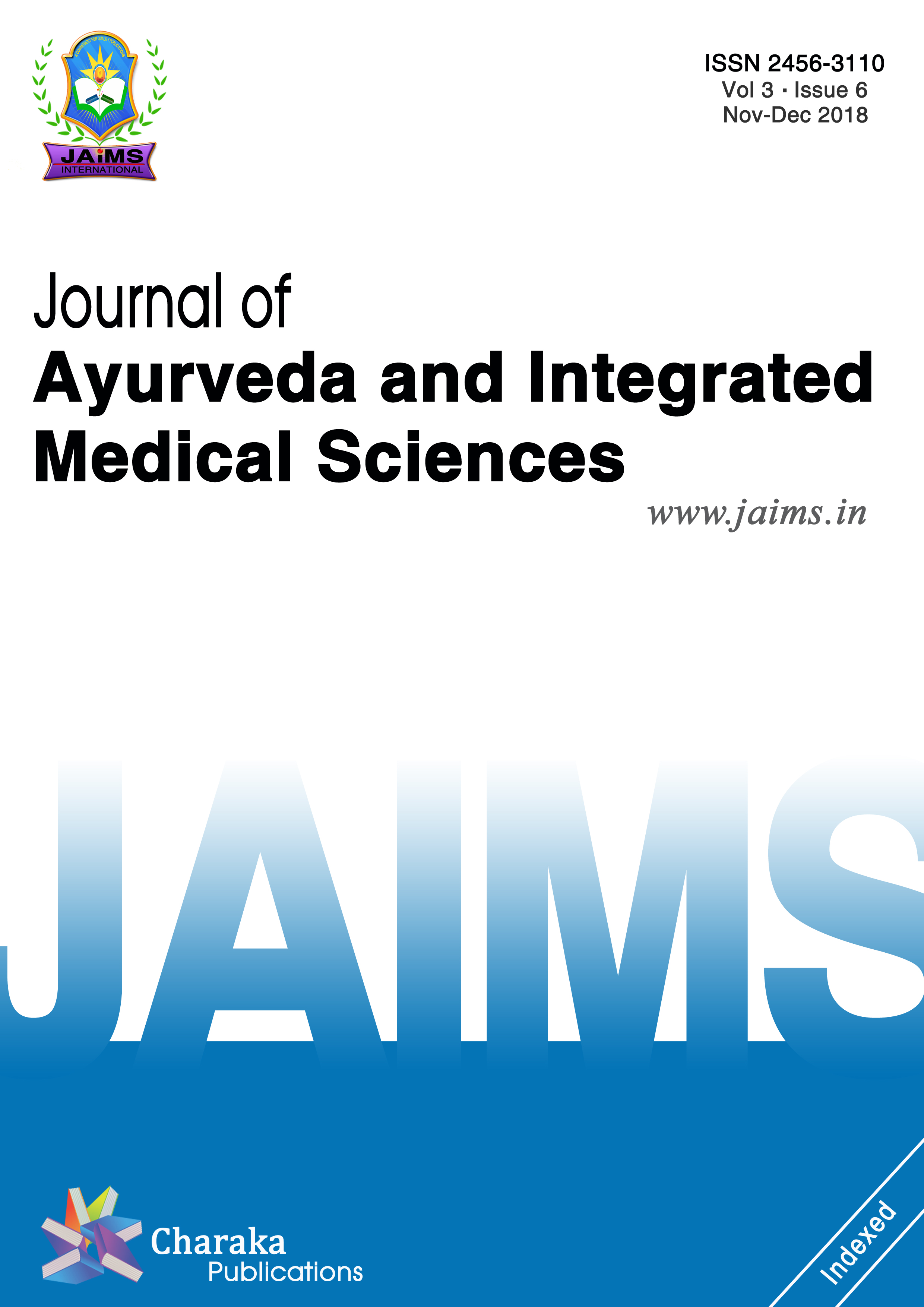 This work is licensed under a Creative Commons Attribution-NonCommercial-NoDerivatives 4.0 International License.