Antinociceptive activity of Karpasa Beeja
Abhiram L.

Post Graduate Scholar, Department of Dravya Guna Vignana, Ramakrishna Ayurvedic Medical College, Yelahanka, Bengaluru, Karnataka, India.
Keywords:
Karpasa beeja, Gossypium hirsutum, Analgesic, Anti-nociceptive, HPLC TLC
Abstract
Background: Karpasa Beeja (cotton seeds) is a drug which is been used since Samhita period, it has Vatahara and Vedanasthapana properties. Acharya Charaka includes Karpasa in Brimhaniya Gana while Acharya Susruta includes it in Vatasamsamana Varga. Cotton seeds are a rich source of cattle feed. It is also widely used in preparation of Ayurvedic medicines. The present study is highly relevant in searching experimentally for its Anti-nociceptive activity in cotton seeds and its pharmacognostical, phytochemical, HPLC+TLC profile. Aim and objective: An experimental evaluation of Karpasa beeja for its Antinociception activity. Results: Acetic acid induced writhing test, mice was treated with paracetamol (72.5mg/Kg) and test Karpasa Beeja drug Kashaya (12.48ml/kg,) and distilled water as control group in a dose of 1ml. The efficacy of test substances for analgesic activity was evaluated in the swiss albino mice. The analgesic activity of Karpasa Beeja Kashaya was studied in swiss albino mice by administering the test substance orally. The writhing effect was induced by 1% V/V glacial acetic acid solution in mice pre-treated with test substance. The number of abdominal writhing were measure over 20 min after injection of acetic acid. Finally, percentage inhibition was calculated. Conclusion: In this test substance it is found that the percentage inhibition of pain is 38.89 % hence it can be concluded that the test substance is known to possess analgesic activity.
Downloads
Download data is not yet available.
References
Analgesic [internet], Wikipedia: the free encyclopaedia, [updated on 21 June 2013 at 04:23, cited on 5/7/2013] http://en.wikipedia.org/wiki/Pain.
Acharya JT editor. Caraka Samhita of Agnivesa (Ayurveda Dipika, Chakrapanidatta, comme, sanskrit). Varanasi: Chaukhambha Surbharathi Prakashan;2003; p.32.4/8. (Chaukhambha Ayurvijnan Granthmala).
P.V.Sharma editor. Suśrutha Samhithā with English translation of text and Dalhaṇa's commentary along with critical notes. Varanasi: Chaukamba Viswabharati Oriental publishers and Distributers: 2004: Vol-1:p.370. Ch39/7.
Sumner, Judith. The Natural History of Medicinal Plants. Timber Press. (2000) p. 17. ISBN 0-88192-483-0. Page no-6.
Jadavji Trikamji Acharya (editor). Caraka Samhita (Ayurveda Dipika Commentary of Cakrapanidatta).7th ed. Varanasi: Chaukhambha Surbharati Prakashan; 2008; page no-6.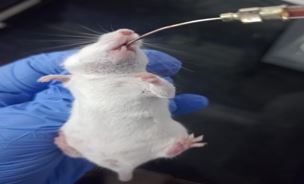 CITATION
DOI: 10.21760/jaims.7.11.8
How to Cite
Abhiram L. (2023). Antinociceptive activity of Karpasa Beeja. Journal of Ayurveda and Integrated Medical Sciences, 7(11), 46 - 51. https://doi.org/10.21760/jaims.7.11.8
Copyright (c) 2023 Abhiram L.
This work is licensed under a Creative Commons Attribution-NonCommercial-ShareAlike 4.0 International License.
Journal of Ayurveda and Integrated Medical Sciences (JAIMS) retains the copyright of the contents of this journal but grant the readers the right to use the contents with terms and conditions under a creative common attribution licenses 4 of Attribution, Share Alike and Non-commercial type (CC BY-NC-SA) that allows copy, distribute, display, and perform the work and make derivative works based on it only for non-commercial purposes.

This work is licensed under a Creative Commons Attribution-NonCommercial-ShareAlike 4.0 International License.