MATERIA MEDICA OF BALA DWAYA - A LITERARY REVIEW
Umakant N Rabb

Assistant Professor, Dept. of Dravyaguna, L.E.Society's, Acharya Deshbhushan Ayurved Medical College and Hospital, Shamnewadi, Bedkihal, Dist. Belagum, Karnataka, India.
Abstract
Literary Dwaya means two, Bala Dwaya means two types of Bala i.e. Bala and Atibala. Bala means strength promoting, hence it bestows strength and is a tonic in general as well as rejuvenator for all kinds of Vataja disorders. The Bala is Sida cordifolia Linn. and Atibala is Abutilon indicum Linn. both belongs to Malvaceae family. Both are having Madhura Rasa, Madhura Vipaka and Sheeta Virya. In Brimhaniya Mahakashaya of Charaka Samhita it is enumerated that Vatyayani as Bala and Bhadroudini is Atibala. There are two varieties of Atibala one is big and the other is small. The big one is named as Abutilon hirtum where as the second one is named as Abutilon indicum Linn. which is smaller variety. In the Atharva Parishishta the Bala flowers can be used as Pushpabhisheka. The present study of Bala and Atibala reveals the pharmacological actions, their controversies, therapeutic application, etc. according to different Ayurvedic lexicons.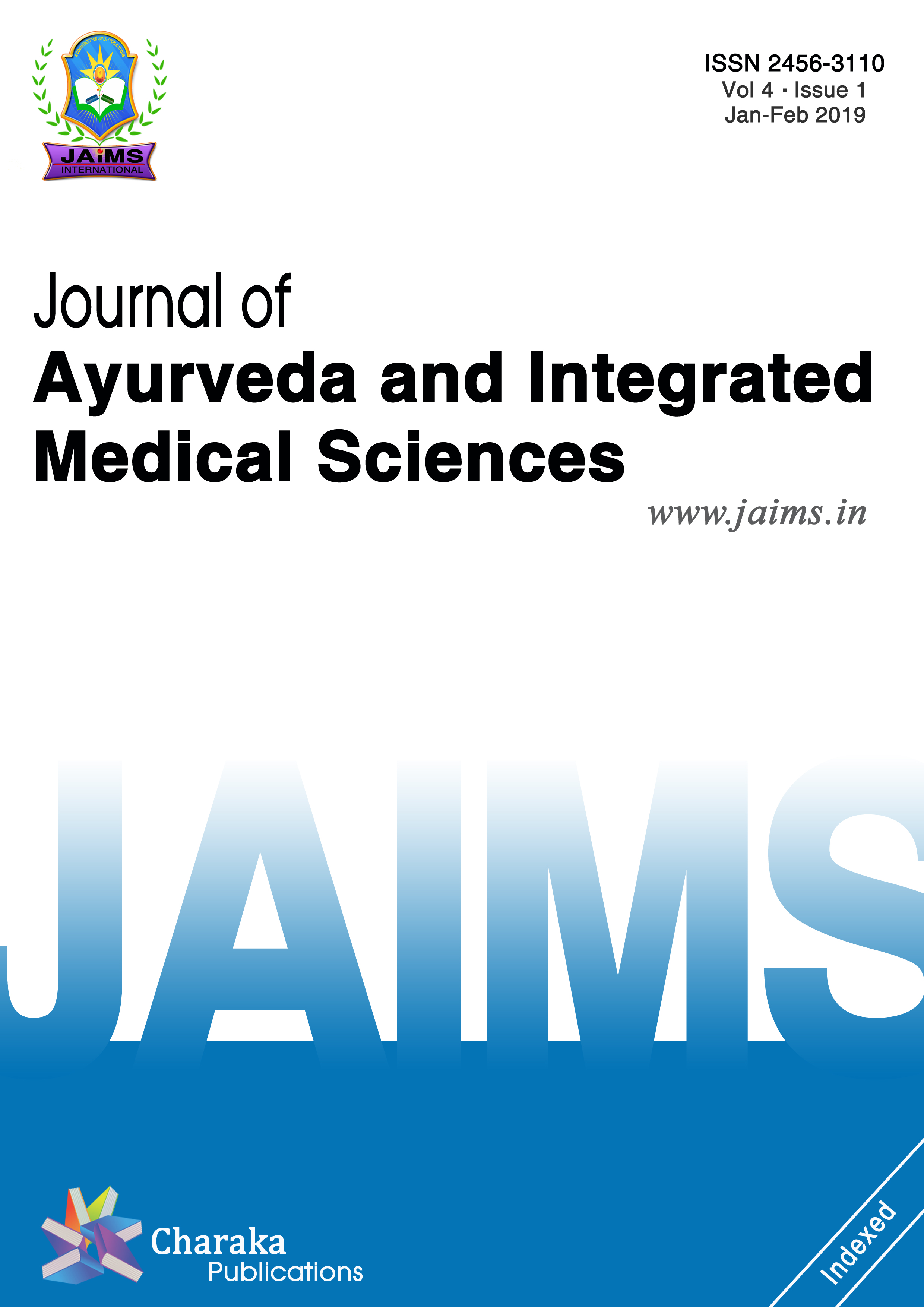 This work is licensed under a Creative Commons Attribution-NonCommercial-NoDerivatives 4.0 International License.