Assessing the validity and reliability of a Prakriti assessment questionnaire in gynecology cases: A pilot study
Kaumadi Karunagoda

Department of Prasutitantra Kaumarabhritya, Institute of Indigenous Medicine, University of Colombo, Rajagiriya, Sri Lanka.

P K Perera

Department of Dravyaguna Vignana, Institute of Indigenous Medicine, University of Colombo, Rajagiriya, Sri Lanka.

H Senanayake

Department of Obstetrics and Gynecology, Faculty of Medicine, University of Colombo, Sri Lanka
Keywords:
Prakriti, Prakriti assessment questioner, Validity, test re-test reliability
Abstract
This study was designed to validate a Prakriti assessment questioner through a scientific method. Prakriti is one of a basic concept discussed in Ayurveda which can categories population into several subgroups based on phenotypic characters like appearance, temperament and habits. Traditionally Prakriti assessment is done by Ayurveda physician with clinical investigations but in resent era several tools have developed to assess the Prakriti, including questionnaires. In this study 54 cases were selected randomly from the outpatient department of the Gynecology unit. The cross cultural adaptation was achieved by translating the questioner from original version, performed by independent mother tongue translator who are with Ayurveda background, followed by the committee review. Test retest reliability was examined for 40 subjects who completed the tool twice within 14 days interval. Cronbach's Alpha was run to test the test retest reliability of the questionnaire. Reliability of the Prakriti assessment questionnaire from 1st administration to 2nd attempt was 0.585 to 0. 453 respectively.  This study noted less than optimal reliability for Sinhala version of the Prakriti assessment questioner. Despite this finding, modifications of the tool is still necessitated by the absence of gold standard Prakriti assessment measurement for Sinhala speaking population. Therefore, it's necessary for developing more sophisticated tool which can be used for research and clinically in Ayurveda medicine in Sri Lanka.
Downloads
Download data is not yet available.
References
Chaudhari D, Dhotre D, Agarwal D. et al., Understanding the association between the human gut, oral and skin microbiome and the Ayurvedic concept of prakriti. J. Biosci. 2019; 44: 112-220.
Giri D, Wairagade S, Desai P, Agrawal A, Jha RK. Relation Between Prakriti and Stress Handling Capacity: An Observational Study. International Journal of Current Research and Review. 2020;12,(15), 103- 109.
Mukerji M, Prasher B. Ayurgenomics: A new approach in personalized and preventive medicine. Sci Cult. 2011; 77:10-7.
Ramakrishna BR, Kishore KR, Vaidya V, Nagaratna R, Nagendra HR. Standardization Of Sushrutha Prakriti Inventory - SPI An Ayurveda Based Personality Assessment tool with Scientificj Methods. J of Ayurveda and Hol Med (JAHM).2014;2(9):1-8.
Edavalath M, Bharathan BP, Methodology for developing and evaluating diagnostic tools in Ayurveda – a review. Journal of Ayurveda and Integrative Medicine. 2021,12 (2) 389-397.
Bhargav H, Jasti N, More P, Kumar V, Chikkanna U, Kumar RK, Varambally S. Correlation of prakriti diagnosis using AyuSoft prakriti diagnostic tool with clinician rating in patients with psychiatric disorders, Journal of Ayurveda and Integrative Medicine. 2021;12 (2) 365-368.
Juyal RC, Negi S, Wakhode P, Bhat S, Bhat B, Thelma BK. Potential of Ayurgenomics Approach in Complex Trait Research: Leads from a Pilot Study on Rheumatoid Arthritis PLOS, 2012; 7(9) e45752.
Mohamad A B, Baharum N. A simplified guide to determination of sample size requirements for estimating the value of intra class correlation coefficient: a review Archives of Oro facial Sciences. 2017; 12(1) 1-11.
Paiva CE, Barroso EM, Estela, Carneseca EC, Cristiano, Souza c. P, Santos F T, Verónica, R. López M and Paiva B S R, A critical analysis of test-retest reliability in instrument validation studies of cancer patients under palliative care: a systematic review. BMC Medical Research Methodology. 2014; 14 (8).
Fayers P, Machin D: Quality of Life. Assessment, Analysis and Interpretation. 2nd ed. Chichester: John Wiley. 2007.
Frost MH, Reeve BB, Liepa AM, Stauffer JW, Hays RD, Mayo FDAP. What is sufficient evidence for the reliability and validity of patient reported outcome measures?. Value Health. 2007; 10 94–105.
Streiner DL, Norman GR: Health Measurement Scales. A Practical Guide to Their Development and use. 4th ed. New York: Oxford University Press; 2008.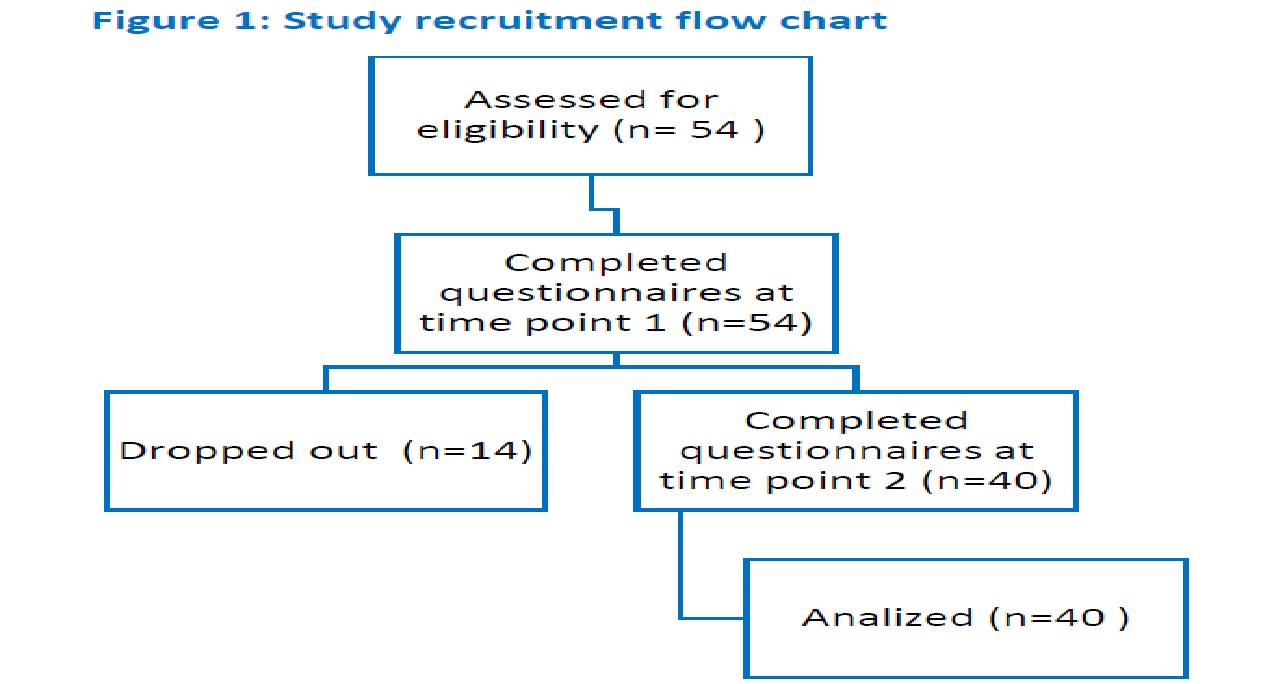 How to Cite
Kaumadi Karunagoda, P K Perera, & H Senanayake. (2022). Assessing the validity and reliability of a Prakriti assessment questionnaire in gynecology cases: A pilot study . Journal of Ayurveda and Integrated Medical Sciences, 6(6), 80 - 85. Retrieved from https://jaims.in/jaims/article/view/1507
Copyright (c) 2022 Kaumadi Karunagoda, P K Perera, H Senanayake
This work is licensed under a Creative Commons Attribution-NonCommercial-ShareAlike 4.0 International License.
Journal of Ayurveda and Integrated Medical Sciences (JAIMS) retains the copyright of the contents of this journal but grant the readers the right to use the contents with terms and conditions under a creative common attribution licenses 4 of Attribution, Share Alike and Non-commercial type (CC BY-NC-SA) that allows copy, distribute, display, and perform the work and make derivative works based on it only for non-commercial purposes.

This work is licensed under a Creative Commons Attribution-NonCommercial-ShareAlike 4.0 International License.