A CRITICAL ANALYSIS ON THE CONCEPT OF PRATIDWANTA CIKITSA AT PAR WITH PFA
Thushara Joy

Final Year Post Graduate Scholar, Dept. of Manovigyan Avum Manasaroga, VPSV Ayurveda College Kottakkal, Kerala, INDIA.

Jayadevan CV

Principal, VPSV Ayurveda College, Kottakkal, Kerala, INDIA.
Abstract
Our society is now continuously afflicted by various traumatic events of both natural as well as manmade in nature. The health care team involved in disaster management focuses both on the physical as well as the psychological aspects of the affected in such situations through physical and psychological first aid. In 2016 with initiatives of World federation for Mental health, the theme of Mental Health day was announced as "Dignity in Mental Health - Psychological and Mental First Aid for all". This approach could be also understood in the light of various contexts in the texts of Ayurvedic literature. The management of Janapadaudwamsa (events affecting a community) explained by Caraka in Vimanasthana of Caraka Samhita has principles at par with the PFA approach. A critical analysis of this Ayurvedic concept has been done in this work which reflects it as guidelines on how psychosocial first aid care should be and a practical outline for the attitude of support providing society.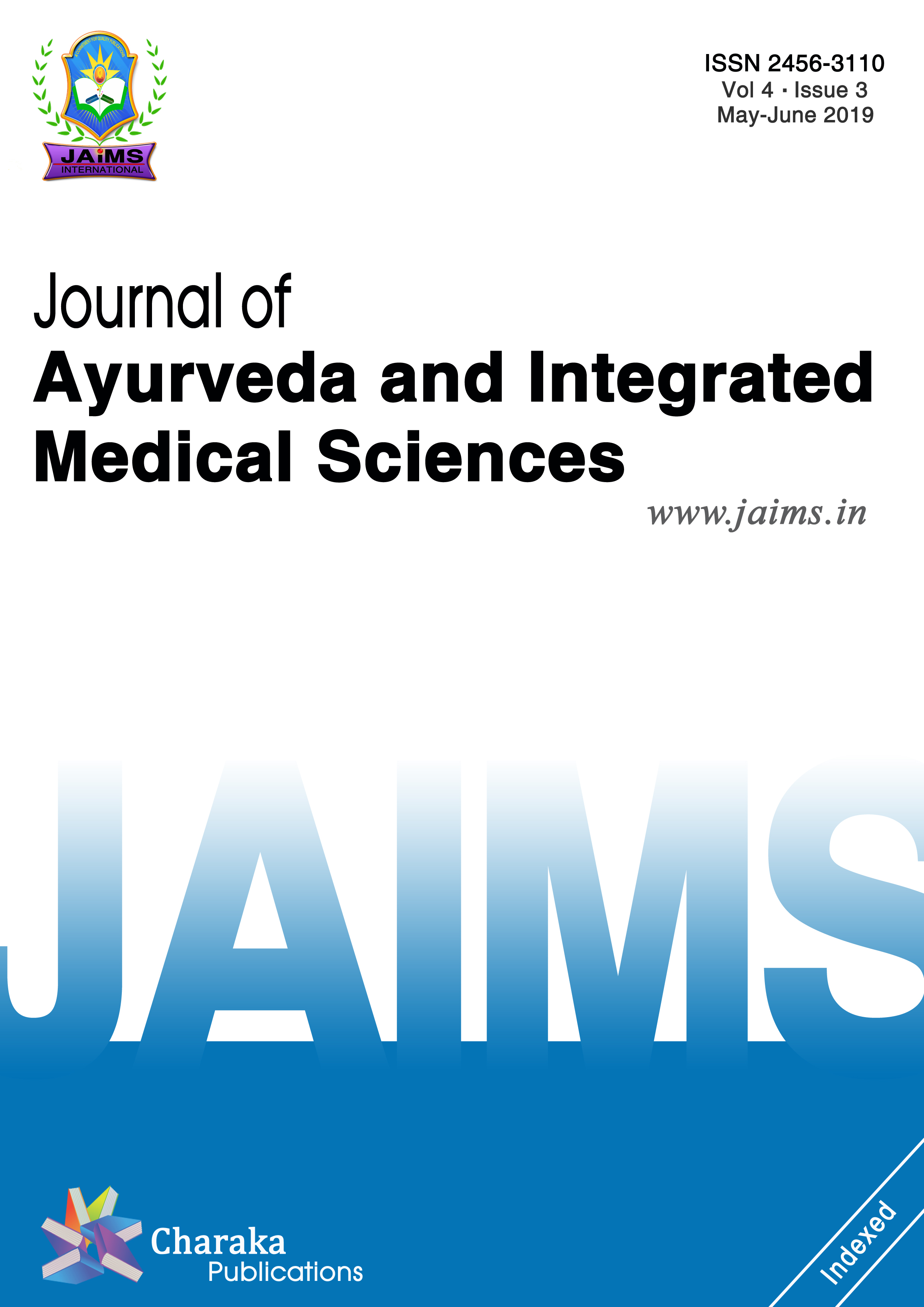 This work is licensed under a Creative Commons Attribution-NonCommercial-NoDerivatives 4.0 International License.